Chile culture park set for Shanghai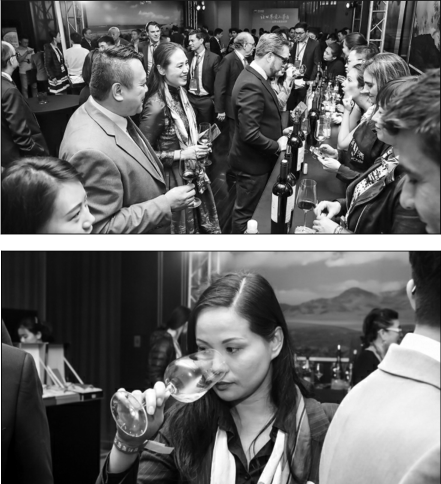 Chile plans to launch an immersive culture park in Hainan to showcase its original produce and introduce Chinese visitors to the South American country's rich culture and stunning scenery.
The Chile Experience park will be developed by Wines of Chile and the Shanghai-based Lam International, Chilean President Sebastian Pinera announced in Beijing in late April.
"The Chile Experience will bring a taste of Chile to our Chinese friends by not only showcasing Chilean wines, food, and other authentic products from Chile, but will also feature immersive high-tech attractions that will connect our guests with the culture of Chile," says Wines of Chile representative Julio Alonso at a Chilean wine road show in Beijing on April 25.
The project aims to strengthen the friendship between the peoples of Chile and China by offering a wide array of Chilean products, cultural offerings and investment opportunities.
"The Chile Experience truly demonstrates the Belt and Road spirit," says Lam Yau Sun, a senior official with the Shanghai company.
"It will be Chile's home away from home and we hope our project will encourage more Chinese to visit Chile and vice versa for generations to come," Lam says.
To ensure a high-quality immersive experience, the Los Angeles-headquartered theme park development specialists Thinkwell Group has been invited to bring fresh ideas to life.
"We are elated to be a part of this team," says Kelly Ryner, president of Thinkwell Asia.
"Chile and its culture have so many destinations to choose from that it will be a wonderful place to visit for the whole family," Ryner says.
The "Chilean Adventure" will capture the vast landscapes and distinctive customs of Chile through four distinct zones. Each zone will carry an individual theme and offer different experiences, including wining and dining and recreation facilities, all unique to the different regions of Chile, according to the park developers.
The first zone will offer visitors a taste of Santiago and Valparaiso, from the 19th-century European architecture of the capital to the vibrantly colored buildings of the seaport city, where music and dance performances will take place around a lively marketplace. Virtual reality experiences will let travelers cycle down the steep streets of Valparaiso on mountain bikes. This zone will also serve as a green gateway to the wine regions of central Chile.
The second zone will showcase the Atacama Desert, the most extreme landscape in Chile. Visitors will be able to take in the arid yet beautiful desert vistas and enjoy one of the clearest skies on the planet. The "Fly Through Chile" experience will offer visitors the chance to feel what it is like to fly over the vast landscapes of the country.
The third zone will present a slice of Rapa Nui (Easter Island) and the Robinson Crusoe islands. It aims to set free the imagination of adventurers of all ages by leading them through an aquarium and a children's play zone.
The final zone will offer a chance for visitors to experience the cold regions of Chilean Patagonia and Antarctica. It is tailored to those harboring an adventurous spirit, and visitors will experience thrilling roller-coaster rides and a boating experiences. Travelers might also get to play in the snow.
The culture park project was announced in tandem with a sister project in Hainan province, and is seen as a part of wider efforts by Chile to promote its wine in China.
The country aims to tap into the high-end Chinese wine market, which has shown an increasing demand for wines made from Chilean grape varieties in recent years, road show officials said.
In 2018, China imported 74.67 million liters of Chilean wine with an estimated value of $723.2 million, according to Wines of Chile.
The average price of a bottle of Chilean wine rose across the board last year, with prices of midrange and high-end wine climbing by about 15 percent year-on-year.
Chile currently ranks as China's third-largest wine importer after France and Austria.
The continuously strong demand for Chilean wine has bolstered Chile's confidence in further tapping into the potential of the Chinese market.
Wines of Chile have held many promotional events in China thanks to the thriving economic and cultural atmosphere brought about by the Belt and Road Initiative.
The Chilean wine association intends to keep making inroads into the wine market in second-and third-tier Chinese cities, where overall wine consumption has been on the rise in recent years.
The association has also signed a memorandum with China's leading liquor maker Kweichow Moutai earlier to promote each other's products in their home countries.
Organizers have planned for the Chilean wine road show to travel to Suzhou, Jiangsu province, before moving to Fuzhou, Fujian province's capital, and then to Kunming, Yunnan province's capital.