On the road beyond Beijing
Share - WeChat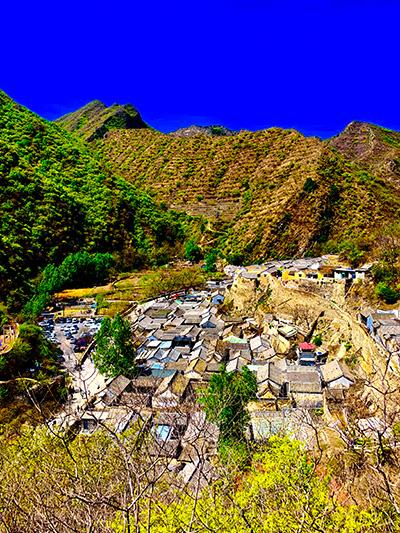 Caves, beekeepers and stone villages are among the surprising discoveries of a driving trip from the capital through Hebei province, Erik Nilsson discovers.
There were two donkeys outside the restaurant. One was printed on a sign above the street where the other - a real donkey - was being slaughtered.
Talk about fresh food. And the meat was, indeed, delicious.
So, too, was the wild white-flower cliff honey we bought from vendors along the roadside on our road trip from Beijing through Hebei province.
I'd never seen solid honey before. The crystals looked like yellow rock sugar and tasted like marshmallows but with a hint of floral fragrance.
Beekeepers were also selling liquid varieties harvested from hives in crates along the roadside. Our friend got stung when a bee got stuck in his hair during his purchase.
We bought the hunks of honey at Cuandixia village, a Ming Dynasty (1368-1644) stone settlement that tumbles down a crag in suburban Beijing.
The ancient trade and military post is also known for an abundance of murals printed with Maoist slogans.
Villagers visit the settlement's Grand Temple to pray for piety, the Niangniang Temple to pray for pregnancy and the Dragon King Temple to pray for rain and worship the god of heaven.