SenseTime ramps up AI commercialization
Share - WeChat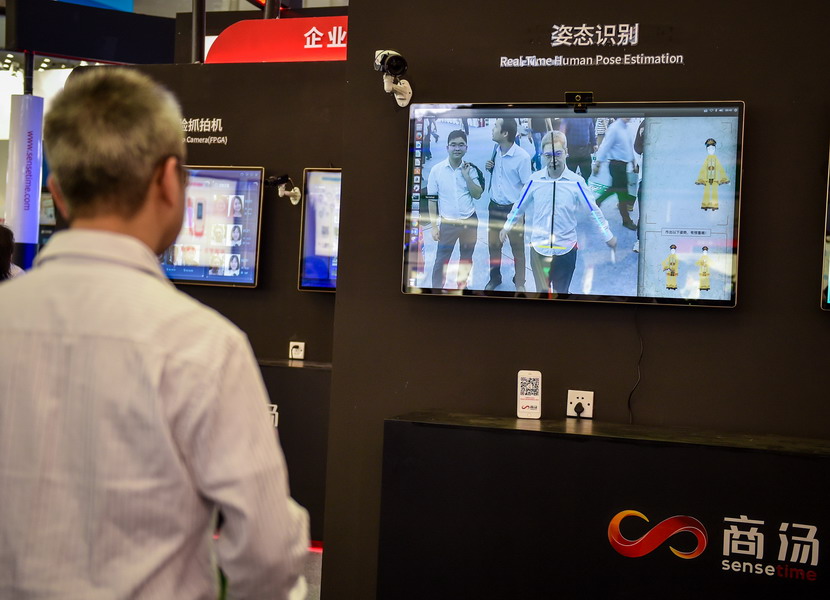 Chinese artificial intelligence pioneer SenseTime is stepping up efforts to commercialize its cutting-edge technology with new solutions for retail, education, security, and other sectors.
Xu Li, CEO of SenseTime, said in the past, the general public's understanding of AI was restricted to hearing from news or other sources. But as the company launches efforts to apply its technologies in different sectors, people will get the real experience of AI.
"We hope to join hands with our partners to promote the application of AI, thus bringing life changes and value to ordinary people," Xu said.
The company has unveiled a one-stop solution that ranges from terminal, edge computing to cloud for smart city projects. It also unveiled a new facial recognition solution that can support an offline database of 20,000 faces, and recognize a specific individual within 0.3 seconds.
At a recent conference held in Beijing, SenseTime also upgraded its SenseAR platform. The platform, known as China's first locally developed augmented reality platform, is designed to promote the application of AI in entertainment, smartphone and more industries.
Founded in 2014, SenseTime is known as one of China's top facial recognition startups. Having achieved profitability in 2017, the company said it has rapidly deployed its computer vision and other AI technologies in smart cities, smartphones, internet entertainment, automobiles, finance, retail, and other industries.
In June 2018, the Beijing-based company announced that it had raised $620 million in its Series C plus round of fundraising, which will accelerate its expansion overseas. The funding, led by investment firms such as Fidelity International, Hopu Capital, Silver Lake and Tiger Global, valued the five-year-old company at more than $4.5 billion.
The Ministry of Science and Technology selected the company in September to be the fifth member of China's "national team" for AI development.