China delegation favors cooperation prospects in Utah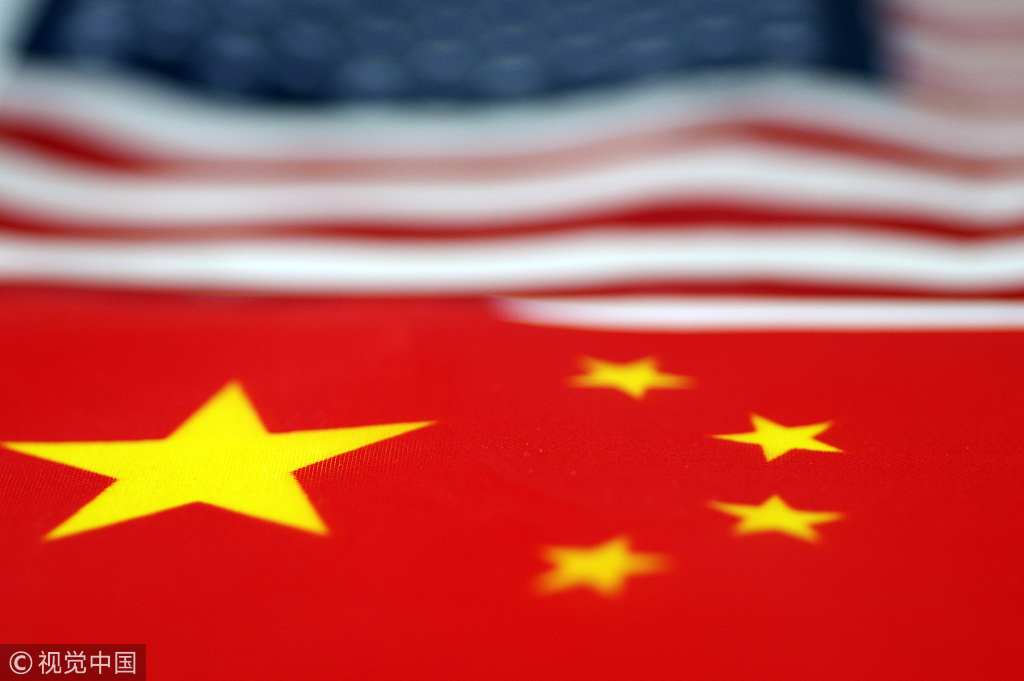 "It is amazing to see there are no empty seats in this room on a Saturday afternoon with beautiful sunshine outside," Li Sufang, trustee vice-president of the Shenzhen Essen Investment Group, exclaimed at the recent Utah-China Trade and Investment Forum in Salt Lake City, Utah.
Li was among more than 100 Chinese delegates from Liaoning, Jiangxi, Jiangsu and Guangdong provinces who attended the event on May 11.
The forum, held by the US state of Utah, was the first of its kind; it drew more than 250 participants from both countries in fields such as energy, investment, tourism, culture, agriculture, food and the information industry.
It focused on facilitating direct engagement between the business delegation from China and Utah's business community, while promoting bilateral trade and investment opportunities.
Zhao Zhenge, general representative of the China Council for the Promotion of International Trade in the United States, said the forum helped increase Utah's influence and popularity in China and allowed the Chinese business community to learn more about the western US state.
Li said that before she traveled to Utah, she didn't expect to see so much partnership interest from the local business community nor to be so confident about closer local cooperation with Utah.
"Utah expects to learn and understand China better, and hopes to see friendship and progress made," said Gregory Hughes, a former member of the Utah House of Representatives.
"We are working to connect with China in many significant ways," said Howard Stephenson, a former member of the Utah Senate.
"The US-China trade relationship is too big to fail. Strong people-to-people ties are important all the time, but perhaps more so during times of increased tension. Policymakers in national capitals make trade policy, while citizens across countries build the relationships that make it easier for common sense solutions to be found for the challenges that exist," said Miles Hansen, president and CEO of World Trade Center Utah.
China is Utah's third-largest trading partner. Utah exported almost $740 million worth of goods to China in 2017, and the state's trade with China totaled nearly $4 billion in 2018.
Top Utah exports to China include computer and electronic products, chemicals, machinery and agricultural products. Chinese tourists bring in more than $140 million to Utah's economy each year.
Brent Neidig, chief officer and managing director of China for nutritional products company USANA, believes the future of US-China economic cooperation will be brighter.
"The opportunity for health is huge in China. A majority of the delegation people are from South China, and meeting with the delegation built a business foundation for part of the strategic plan for the future, which is to create an innovation and a product development innovation center in the southern part of China," Neidig said.
Neidig travels between Utah and China once a month. In 2010, his company decided to expand its operations into China. Over the last decade, China has grown to account for 50 percent of the company's global business ($600 million).
"We have 29 branch offices and 600 employees in China. Because of the business growth in China, we have hired 150 more people here in Utah to continue with development. We hope the two countries can come to a resolution very quickly because it is in the best interests in both of us," Neidig added.
Jeff Hartley is a partner in Michael Best Strategy in Utah, representing companies that produce half of the state's oil, believes that the oil industry can be a good fit for Chinese businesses interested in Utah.
"China is the largest emerging market in the world. If you are in business and you are not trying to do business with China, you are missing opportunities," he said.