Tonglu to pilot China's healthcare innovation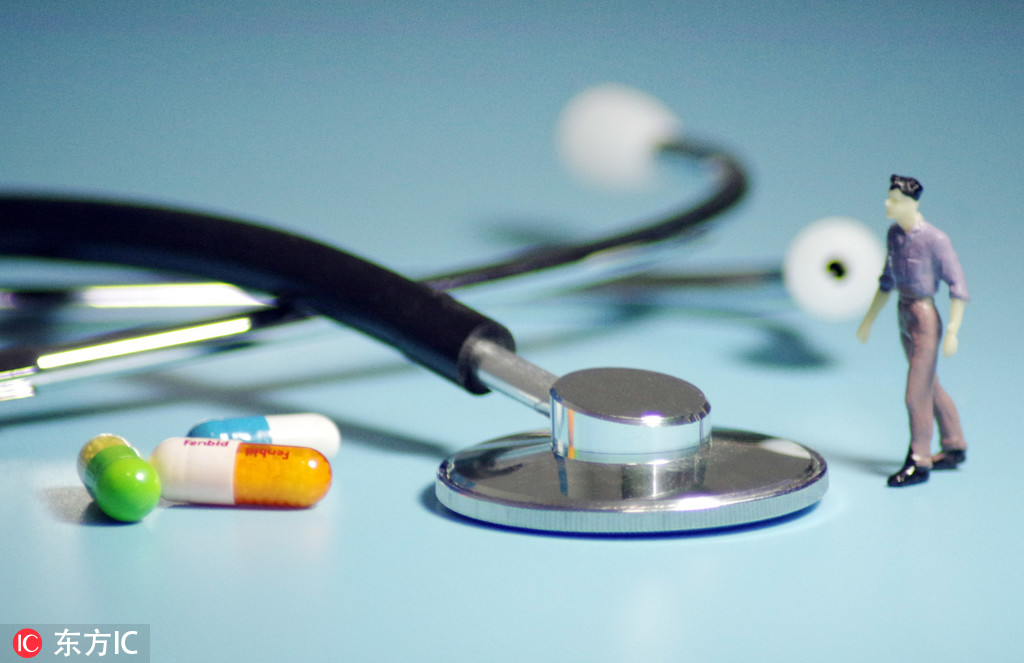 Tonglu, a county in Zhejiang province's capital city of Hangzhou, is going to build the first national pilot zone for life sciences and the healthcare industry in the Yangtze River Delta.
"The development of the pilot zone will be supervised by the government, but will rely on market entities and the cooperation of researchers, companies, and capital forces," Fang Yi, Party chief of Tonglu, said in a media conference held in Beijing last week.
The pilot project in the China (Tonglu, Hangzhou) International Pilot Zone of Life Sciences and the Healthcare Industry will become a breeding place for new technologies, new products, and new applications in life sciences and the healthcare industry, the official said.
"We are going to attract investment from all around, start the construction project at full speed, improve infrastructure comprehensively, and try every means to get policy support from the central authorities to promote the development of cutting-edge medical technologies in the pilot zone, and strive to establish an integrated network bridging scientific research and industrial development," Fang said.
The pilot zone will be jointly built by the International Cooperation Center of the National Development and Reform Commission, the government of Tonglu county, and Hangzhou Aiwei Life Sciences Co Ltd, he said.
It will focus on cutting-edge areas in life sciences and healthcare such as precision medicine, gene therapy, cell therapy, and regenerative medicine. It will also attach importance to 3D printing, traditional Chinese medicine preparations and emerging medical devices so it can have a complete industrial chain in the life sciences and healthcare sectors.
It will also establish an international exchange center for intellectual property rights of cell technologies, and a research institute of cell medicine to provide advanced scientific research and technical exchange platforms in the pilot zone.
With support from the NDRC, a series of pilot projects will be carried out in the zone to remove institutional barriers and bolster the development of life sciences and healthcare, said Zhou Haijing, executive deputy magistrate of the county.
The zone will establish a trial system to authorize holders of national innovative drug marketing licenses, build the largest provincial cell bank and preparation center in China, and will experiment in allowing cross-border clinical practices of cell therapy and cellular production activities of domestic and foreign pharmaceutical companies, he said.
"In five years, output of life sciences and the healthcare industry in the pilot zone is expected to exceed 5 billion yuan ($723 million), investment into fixed assets will surpass 10 billion yuan, and number of medical tourists will be more than 3 million," Zhou said, adding the county is devoted to attracting talents and improving the business environment.
Li Youli, deputy director-general with China Medicinal Biotech Association, said the establishment of the pilot zone is another example of China's efforts to support innovation in the healthcare sector.
Since 2006, the public and private sectors in China have invested about 200 billion yuan on more than 2,080 projects in healthcare, she said.
Chinese authorities at different levels have approved the establishment of many pilot zones focusing on the healthcare and pharmaceutical industry and want to better meet the healthcare demands of the people.
The most famous such zones include the Boao Lecheng International Medical Tourism Pilot Zone in Hainan province established in 2013, and the Beidaihe life sciences and healthcare innovation demonstration zone in Qinhuangdao city, Hebei province, which was set up in 2016.