Chinese high jumper Wang achieves world leading mark in Nanjing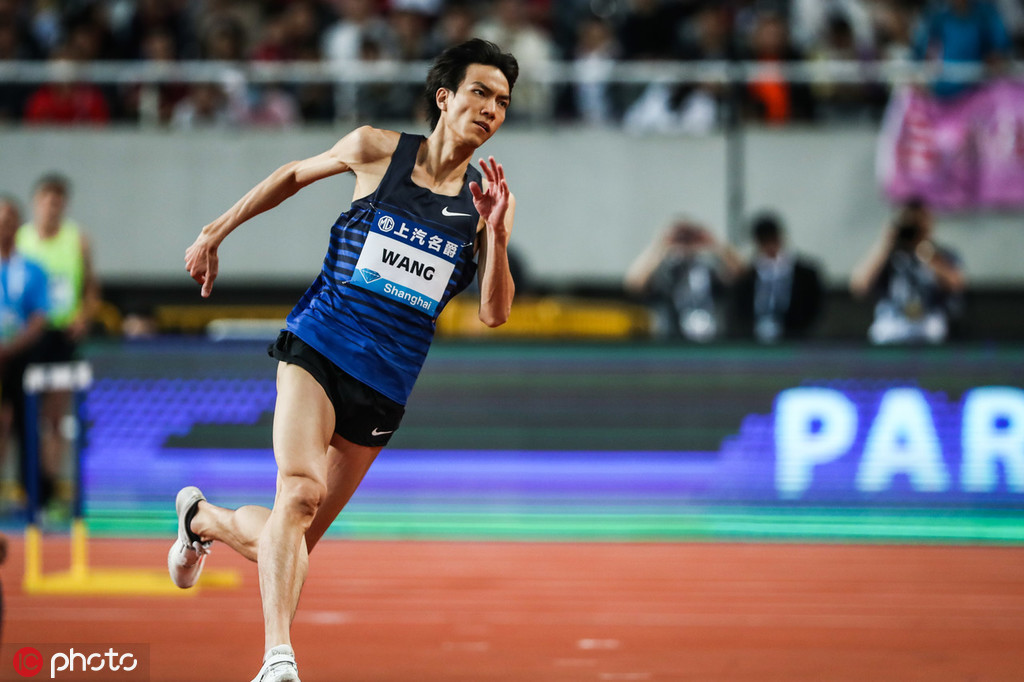 NANJING, China - Local favorite Wang Yu took the men's high jumping victory with a world leading of 2.31 meters at the 2019 IAAF World Challenge staged in the Chinese city of Nanjing here on Tuesday.
The in-form Wang, who just cruised to the top podium three days ago at the Shanghai leg of the IAAF Diamond League, leaped over 2.20m, 2.23m and 2.26m with a clean sheet, before clearing 2.29m with his second attempt.
When the bar was raised to 2.31, the 27-year-old Chinese conquered it with his first try to seal the win in front of jubilant crowds, tying with the world leading mark set by Canadian Michael Mason last month. He then tried to clear 2.33m but failed all his three attempts.
"I was in a very good form today. So it was a little pity that I failed to clear 2.33m. I will try to improve my personal best in my next competitions," said Wang, whose outdoor best of 2.33m was recorded in Beijing back in 2013.
Django Lovett of Canada and Maksin Nedasekau of Belarus both cleared 2.29m and the duo tied at the second place after countback.