Washington delays Huawei restrictions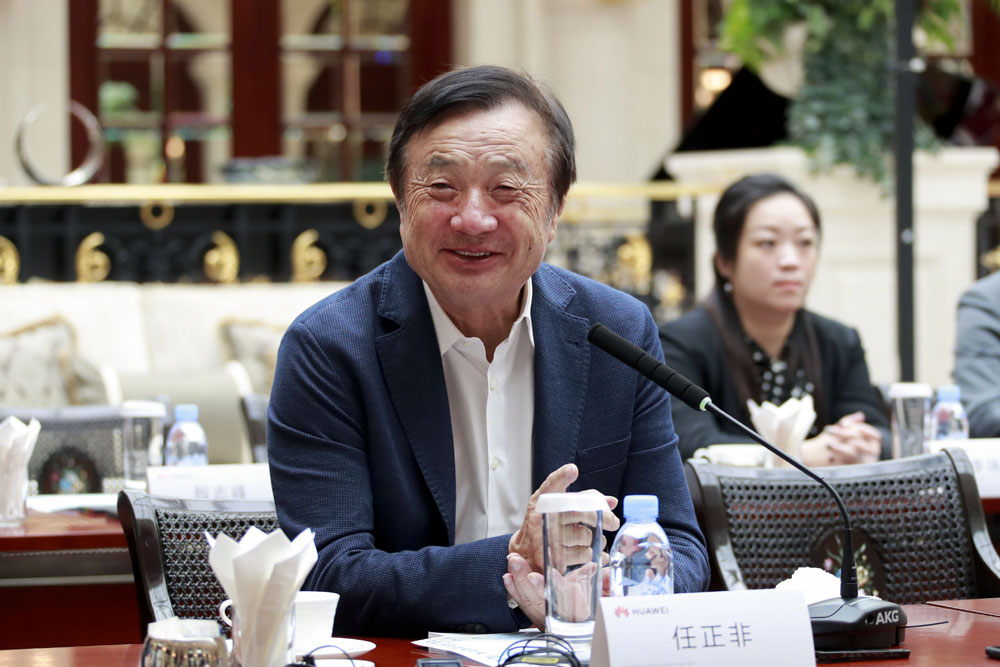 Founder confirms preparations for worst-case scenario, calls for global telecom teamwork
The United States government has delayed a ban on US technology sales to Huawei Technologies Co, a move that analysts said is aimed at reducing impacts on the Chinese tech giant's sprawling global customer and supply base.
In response to the move, Huawei's founder said on Tuesday that the company has made sound preparations for a worst-case scenario, but he also called for global cooperation to move the telecom industry forward.
The US Commerce Department said on its website that it issued a 90-day license to allow Huawei to purchase US technology in order to maintain existing networks and provide software updates for existing Huawei handsets.
Wang Peng, deputy head of the think tank China Center for Information Industry Development, said the move signifies the US realized that directly cutting off all supplies to Huawei would hurt the interests of millions of people.
"Some small US mobile carriers, for instance, bought Huawei's cost-effective products to build their existing rural networks. A sizable number of overseas consumers also use handsets from Huawei, the world's largest telecom equipment maker and second-largest smartphone vendor," Wang said.
On Tuesday, Ren Zhengfei, CEO and founder of Huawei, said in an interview with Chinese media in Shenzhen, Guangdong province, that Huawei shares overlapping interests with US companies and the US government underestimated Huawei's ability to persevere.
"We can make chips that are currently bought from US firms, but it does not mean that we will stop buying chips from them. Instead, we should grow together," Ren said.
Huawei also said earlier that it has developed its own mobile phone operating system, which could replace Google's Android operating system in its smartphones in case the US software firm restricts its system from use by Huawei devices.
Huawei is facing a crackdown from the US government, which accuses it of posing national security risks. But it has repeatedly denied that claim.
Foreign Ministry spokesman Lu Kang said on Tuesday that using state power to suppress foreign enterprises will not serve US interests in the end. The Chinese government has the resolve and capability to defend its legitimate rights and interests, he said.
Ren said the current difficulties can spur China to develop its own semiconductor industry. Pouring in money is not enough, and more professionals are needed to develop the sector, he added.
But Ren also said that it is very difficult to rely solely on China's independent innovation to succeed and global cooperation is desired because companies in the global electronics industrial chain are closely tied.
According to the Financial Times, semiconductor shares are facing their biggest potential monthly drop since 2008, partly attributable to the US crackdown on Huawei, which puts pressure on the sector.
John Neuffer, president of the Semiconductor Industry Association, which represents US chipmakers and designers, said in a statement that the association hopes to work with the administration to broaden the scope of the 90-day license.
Zhou Jin and Xu Wei contributed to this story.