Conference illustrates importance of dialogue
Share - WeChat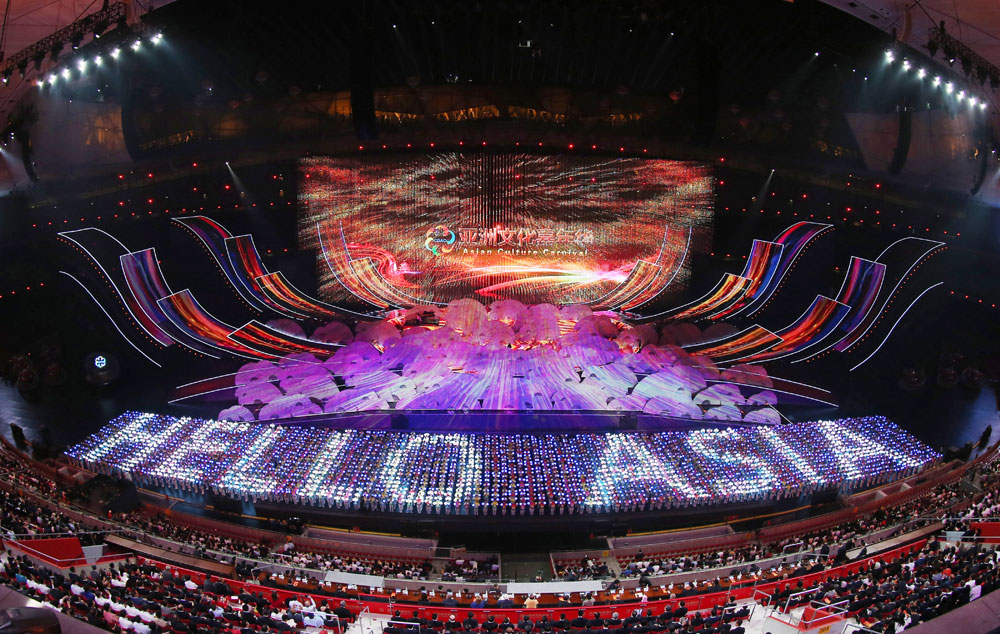 Participating in the Dialogue of Asian Civilizations last week was a highlight of my year. It was a rich experience in every respect, from people-to-people exchanges to formal and informal information-sharing. True to its theme of "exchanges and mutual learning among Asian civilizations and a community with a shared future", there was an abundant flow of ideas and information. I even found healthy dollops of idealism and optimism at a time when there is so much global cynicism and zero-sum thinking in our world.
President Xi Jinping first announced CDAC at the fourth summit of the Conference on Interaction and Confidence-Building Measures in Asia in 2014 and the proposal was formally put forward at the 2015 Boao Forum for Asia.
With so many delegates from disparate Asian countries and cultures in attendance, I went out of my way to see if I could observe any "clash of civilizations" or friction at CDAC. To my surprise, I only saw good-faith efforts to build bridges rather than walls. I at least expected to hear snide comments at dinner or tea breaks criticizing this or that Asian country; I heard none, even though some nations represented there have complicated relationships with each other like India and Pakistan or Japan and China. What I did learn about were ongoing unpublicized bilateral or multilateral dialogues to solve or mitigate longstanding differences. I can safely attribute this to Asian values.
Here in Asia, individuals are not paramount but are members of a family, neighborhood, community and nation. Most Asians believe that whatever they do they must be mindful of the interests of others. The individual tries to balance his interests with those of family and society. Thus people are more group-oriented than those in the West. Asian people work for the good of society, are less selfish and accept the cohesion and stability of society are more important than the rights of individuals. Behavior is motivated not primarily by concerns of individual rights, but by duties and responsibilities.
These corollaries apply to nations as well, as the 17th century English writer John Donne alluded to five centuries ago when he said "no man is an island." Asian values are why regional organizations like APEC, ASEAN, Shanghai Cooperation Organization and a host of others have made significant progress in their respective spheres. These same values are propelling mutually beneficial solutions for Asian nations and others through the Belt and Road Initiative and its related institutions, such as the Asian Infrastructure Investment Bank. It will soon include the Regional Comprehensive Economic Partnership encompassing the 10 ASEAN members plus Australia, China, India, Japan, New Zealand and South Korea — accounting for about one-third of global GDP and almost half the world's population.
Why is all this important? First, as several CDAC speakers pointed out, if the 20th century was the American century, the 21st belongs to Asia and China. Asia has nearly 60 percent of the world's population and is now the world's premiere economic engine, leading world GDP growth with 33.84 percent, compared to North America with 27.95 percent and Europe with 21.37. Asia is increasingly becoming a force to be reckoned with.
So despite all the craziness in the world these days, I came away from CDAC with renewed hope. Led by Asia and Asian values, I've seen an excellent possibility of building a community of shared future for all.
Harvey Dzodin is senior fellow at the think tank Center for China and Globalization, and is a former legal advisor in the Carter Administration.
The opinions expressed here are those of the writer and do not represent the views of China Daily and China Daily website.
Most Viewed in 24 Hours
China Views