Reality show reveals the art of friendship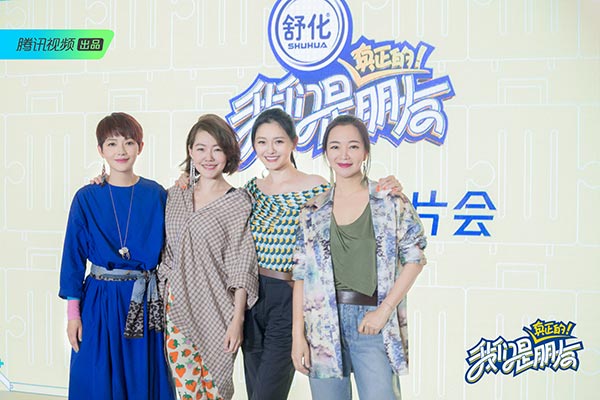 "Friendship is like money, easier made than kept," English author Samuel Butler once said, suggesting that maintaining a friendship for long periods is more difficult than the process of making friends.
However, an online reality show released on Tecent's video platform on May 9, illustrated how Taiwan actress, Barbie Hsu, singer-songwriter, Mavis Fan, and hostesses Elephant Dee and Aya Liu, who have been close friends for over 20 years, get along with each other during a trip to Myanmar.
The show, titled Friends On The Go, purports to put the quartet in unscripted real-life situations requiring them to arrange their own travel and post short videos on the Tencent short video platform, Weishi, to share their happy moments.
Barbie says she was so glad to take part in the show as this is the first time they have all travelled together.
Li Xiao, producer of the show, says she was touched by the family-like relationships they have and she hopes that the audiences will learn how to cherish their long-standing friends after watching the show.