Pioneering new-age retail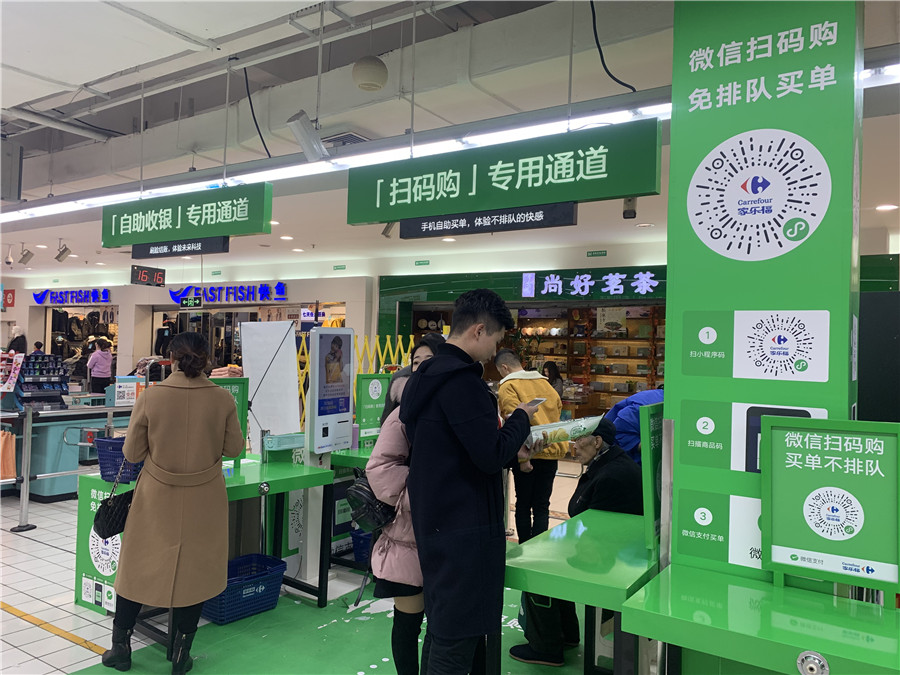 China drives global trends in adopting high-tech to transform consumers' shopping experiences
Using your phone as a wallet is old hat in China. Using it as a checkout counter? Not so much yet.
But a prototype solution is in the making, and before large-scale adoption is off the ground, it has received early recognition from perhaps the world's most independent and rigorous critics.
In March, Germany-based iF Design Award, a key industry parameter, has granted WeChat Pay the laurel of being highly "customer-centric" for its smart retail innovation known as "Scan& Go".
As its name suggests, the function embedded in WeChat allows shoppers to check out without queuing at the cash register, shortening the payment procedure and overall increasing the turnover of shops.
To be more specific, the function enables customers to scan the bar code on items and bag these goods, including produce, while they shop and pay directly with their smartphones, according to a press release from WeChat.
"All parameters of the good user experience are met in this service design, including touchless access, efficiency or ease-of-use in scanning of market products and the final payment and checkout. This is user-friendly design at its best," said the award committee in a statement.
Early adopters have emerged. WeChat said it is extending such smart checkout systems to retailers from global names like Walmart to local houses such as Yonghui.
While QR code payment is yet to find mass appeal in the West, it has become a daily essential for consumers in China. According to consultancy eMarketer, almost 80 percent of smartphone users in China will be tapping, scanning and swiping at the point of sale or PoS by 2021. That is set to contrast with 30.8 percent in the United States and 22 percent in Germany.
And services can go beyond payment per se to include product recognition, customer relations management, even advertising, when merchants tie in with WeChat's Mini Program, an array of built-in functionalities connecting users across a wide spectrum of online and offline services.