Wu wows 'em in season finale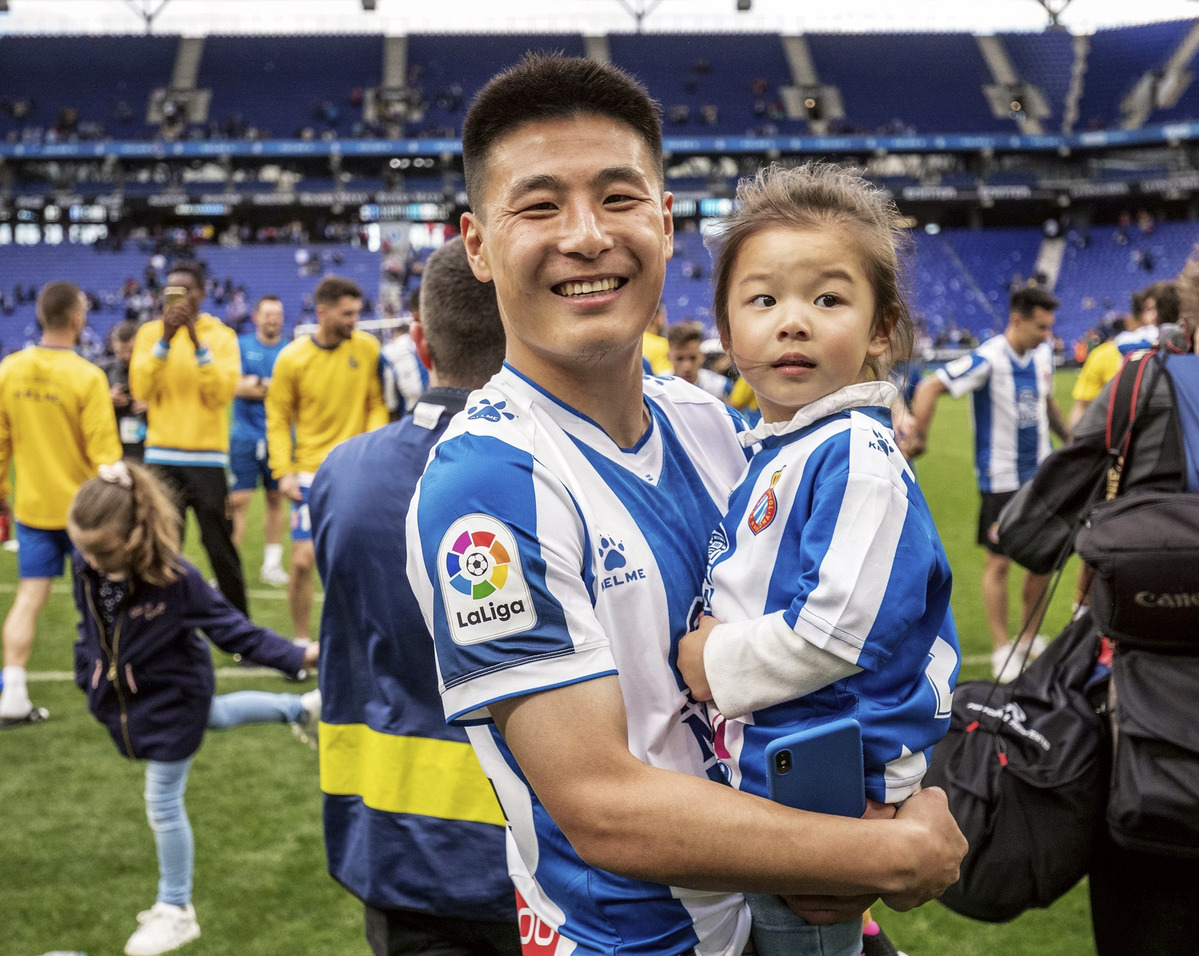 Chinese striker huge hit with fans after helping lift Espanyol to Europa League
It was a fairytale finish.
Wu Lei ended his first La Liga season in style on Saturday, with tens of thousands of Espanyol fans chanting the Chinese striker's name after he scored in the 65th minute to secure a 2-0 victory over Real Sociedad at RCDE Stadium.
More importantly, the victory helped Espanyol return to Europa League qualification after 12 years.
After notching his third goal of the season, Wu doffed his shirt and ran towards the thrilled spectators to celebrate the moment.
Fans flooded the field following the match, and one supporter hoisted Wu on his shoulders to exchange high fives with the adoring throng.
The scene ignited Chinese social media, with related topics attracting more than 60 million views on Weibo as of Sunday afternoon.
"I really enjoyed this, and we knew we must win the last game of this season," Wu said after match.
"Before the game, we really did not think too much about our opponent; we just wanted to have a victory to end the season.
"It has always been my dream to play in a top foreign league. I have only been here for half a year, and now we have a chance to play in the Europa League next season.
"It has been a terrific experience for me and a chance to learn more about the world's best soccer league.
"With more games to play in the future, I will continue to adjust to the pace of La Liga."
The victory also made Espanyol coach Rubi emotional.
"I haven't cried for a very long time, but I have tears of joy today," he said.