China's innovation strides to propel global economy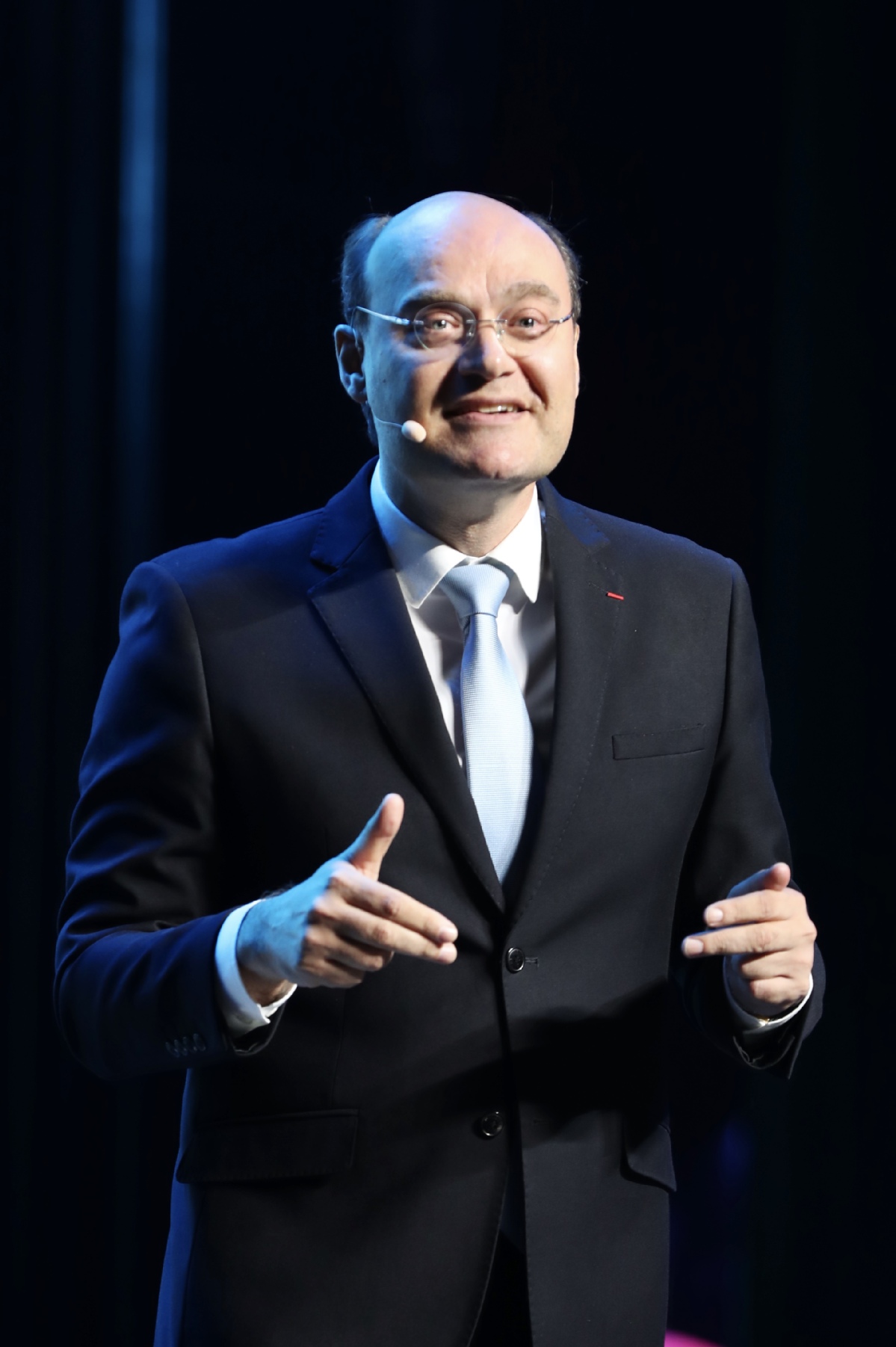 The Western world needs to change its mindset that China is a copycat and recognize that the country is now at the forefront of innovation in many areas, said David Gosset, the founder of the China-Europe Forum.
The Frenchman was one of the speakers at the Vision China event in Tianjin themed "Intelligence New Era: Progress, Planning and Opportunity". Vision China is a series of talks organized by China Daily. The previous session was held on April 27 in Beijing and was themed "Belt and Road, Shared Future".
"The progress that China has made in technological development has no equivalent in the world. I think it is time for the world to realize that China is not an imitator. When you look at China's history, China has always been a strong force for innovation," said Gosset.
"What I see today is an increasingly open and globalized China. The country is now a force of innovation and this is going to change our world."
Besides this topic, Gosset also talked about smart cities and the challenges related to sustainability as technology shapes the future at the seventh session of Vision China in Tianjin.
Gosset, who is also the founder of the New Silk Road Initiative, said that China can be a model for the world in terms of the planning and construction of smart cities. He pointed out that Shenzhen and Guangzhou are good examples of smart cities, though he believes that the Xiongan New Area will become the best in the country.
Spanning three counties in Hebei province that are located southwest of the Chinese capital, the Xiongan New Area will be where many of Beijing's noncapital functions and a considerable percentage of the population will be transferred or relocated in the future.
Earlier this year, the Chinese government approved the 2018-35 master plan for the site and emphasized that it would play a key role in driving high-quality development and building a modern economic system.
"Half of the Chinese population currently reside in cities and this will only increase in the coming years. It is imperative that China builds smart and sustainable cities that can better manage waste, water, energy, mobility and infrastructure," he said.
"I think China is avant-garde in terms of the planning and construction of smarter cities. I would like to invite everyone to pay attention to what is going to happen in Xiongan. I see Xiongan as a Shenzhen 2.0. It will be the smartest of all the smart cities."
Gosset also pointed out that a world power in the past used to be defined by four strategic dimensions - land, water, air and space - but there is now a fifth dimension: cyberspace. As such, China, which already has a vibrant and mature digital ecosystem, is poised to play a more influential role in the world.
"In cyberspace, China and the US reign. There is not one European company the size of Alibaba, JD or Amazon. When you have such a strong presence in cyberspace, you accumulate data. We now live in a world in which big data is the new gold or oil," he said.
"Which countries are going to be strong in artificial intelligence? It has to be China and the US, because they have the data. While Europe has excellent mathematicians to create algorithms, it lacks the data to power these algorithms," he said.
With regard to the challenges China and the rest of the world face in an increasingly digitized future, Gosset said that governments must find the balance between technology and wisdom and ensure that "human dignity is at the center of what we do".
"When we were in the Atomic Age, we had a United Nations body to ensure that we didn't do crazy things and destroy the planet. Now that we have AI, we need to create a similar entity to oversee the use of this technology.
"We are going to live in a world where the power of technology will be enormous. The biggest challenge of a more intelligent world is finding the balance between tech and wisdom. Some of those who lead very big companies are already warning us that we cannot live in a world where humans are enslaved to tech," he said.