Vision China talks focus on AI as a driver of quality development
Share - WeChat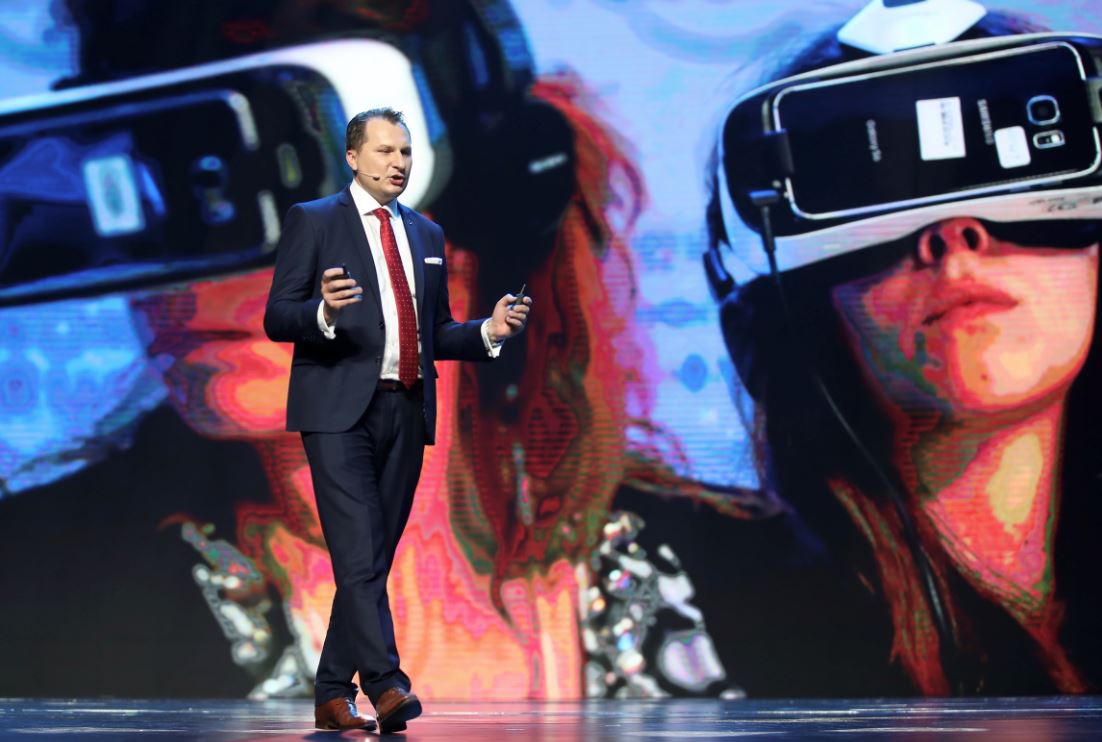 Government officials, experts and business executives attending the seventh Vision China event hailed the role of smart technology in empowering high-quality development, saying it will help boost productivity and add new momentum for economic growth.
Under the theme "Intelligence New Era: Progress, Planning and Opportunity", the latest installment of Vision China - a series of talks organized by China Daily - was held in Tianjin Media Theatre. It coincided with the ongoing Third World Intelligence Congress, which started on Thursday and runs until Sunday in Tianjin.
During the Vision China forum, participants touted artificial intelligence and other smart technologies as the key driving force for industrial upgrading and regarded the congress as a platform for sharing and cooperation that helps foster smart technology industries and advance global prosperity.
Cao Xiaohong, vice-mayor of Tianjin, said AI is the key driving force for the new round of technological revolution and industrial transformation.
"Tianjin is stepping up its efforts to pursue high-quality development, aiming to build a big intelligent industrial innovation system and foster a big intelligent industrial cluster," Cao said. "The annual World Intelligence Congress, a world-class conference of leading technologies, will help further pursue the industrial upgrading and transformation as well as the high-quality economic and social development."
Tianjin's achievement was lauded by Zhou Shuchun, publisher and editor-in-chief of China Daily, who said: "Undoubtedly, even as cities and regions in China take timely steps to build smart cities, Tianjin has taken a leading role. The Smart Tianjin project has been accelerated since the first World Intelligence Congress held in 2017. The thriving intelligent technology industry has become an important contributor to the city's high-quality economic growth."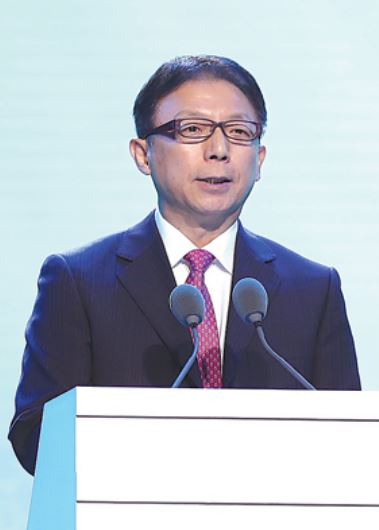 In particular, Zhou noted that a new generation of AI is spreading around the world, injecting fresh energy into economic and social development and profoundly changing how people live and work.
Qi Ye, director of the Institute for Public Policy at Hong Kong University of Science and Technology, cited a recently released report by the National Bureau of Statistics, saying China spent nearly 2 trillion yuan ($290 billion) on research and development in 2018, with 10 percent of that going to AI.
"Innovation has become a centerpiece of the national development strategies of most of the countries in the world. Here in China, a national goal is to develop an innovation-driven country," Qi said.
Li Jiwei, founder and chief executive of Shannon.ai, said AI has become a new engine for international economic development, supporting structural reforms on the supply side and building a high-quality modern economic system.
Countering those who say AI will replace humans, Li said it is simply a tool that can help make people more creative, make their lives easier and the world better.
"For the long-term development of the intelligent era, AI and people should work together to build a community with a shared future for humanity to benefit mankind."
With the blossoming of big data, cloud computing and internet technologies, the nation has rapidly risen in the ranks of AI innovation globally. Now, China is committed to using smart technologies such as AI to drive its industrial upgrade, which will help significantly boost smart manufacturing and grow the economy.
Stanford University's AI Index 2018 Annual Report found that 83 percent of 2017 AI industry reports on Scopus' citation database originated from outside the United States. Around 25 percent of the papers originated in China, behind only Europe, with 28 percent.
The number of AI papers published in China surged 150 percent between 2007 and 2017, the report said.
"To embrace the digital transformation trend, more Chinese companies are now focusing on the fields of artificial intelligence and big data," said Daniel Sun, research vice-president and analyst at Gartner, a leading research and advisory company.
According to Sun, companies should consider a three-step road map for digital transformation. The initial step is to focus on AI, blockchain, cloud and data. The second step is to further integrate information technology with the company's major business. Entering the mature period, the integration of IT and the company's business will foster new opportunities and create new business models to increase revenue, Sun said, adding that "it will still take a long time for us to increase IT spending and deepen digital transformation".
Seeing the new trend, Tianjin, a major port city in northern China, has been actively embracing AI, smart manufacturing and other related smart technologies to stay abreast of key developments.
Last year, Tianjin set up a 100 billion yuan fund to invest in AI technologies. The plan came as part of the city's increased efforts to accelerate the development of the smart industry. In 2017, it established a 30 billion yuan fund to help build the city into an advanced manufacturing research and development hub.
China's leading supercomputer manufacturer, Dawning Information Industry Co, also known as Sugon, is gearing up to build a national-level advanced computing innovation center in Tianjin in response to the burgeoning demand for computing power.
Ren Jingyang, senior vice-president of Sugon, said the center, which is expected to be established in 2021, will gather other companies and research institutes, including those involved in software, algorithms applications, to solve problems in the advanced computing sector and make breakthroughs in related core technologies.
"The advanced computing center should make great contributions to the integrated development of Beijing, Tianjin and Hebei province," Ren said. "Tianjin has formulated some supportive policies for propelling the development of intelligent manufacturing."
Sugon established its industry base in Tianjin in 2006.
Ren explained that Tianjin is a traditional industrial city, and traditional industries occupy a considerable proportion of its output, so advanced computing is important for the transformation and upgrading of traditional industries. Moreover, Tianjin has many financial institutions, which have a great need for advanced computing.
Sun Wenkui, vice-mayor of Tianjin, said the city is intensifying its efforts in the research and development of core technologies in regard to intelligent connected vehicles as part of a broader push to commercialize self-driving technologies.
In 2018, the local authority formulated guidelines for road tests of autonomous vehicles, marked out roads for testing and issued license plates for enterprises, Sun said.
Tianjin-based electronic vehicle company Iconiq Motors said it plans to mass produce its high-end smart passenger vehicle model, the Iconiq Seven II, in Tianjin. It is also cooperating with Microsoft Corp and AKKA Technologies to produce autonomous vehicles.
Iconiq Motors President Wu Nan said the company plans to deliver its first L4 vehicle fleet for the Dubai World Expo in 2020, and then run vehicles in Masdar, a city in the United Arab Emirates.
The L4 is capable of completing an entire journey without driver intervention, but the vehicle does have some constraints, such as being confined to a certain geographical area.
Yang Cheng contributed to this story.