Musician pens 150 'love stories' in tribute to city
Share - WeChat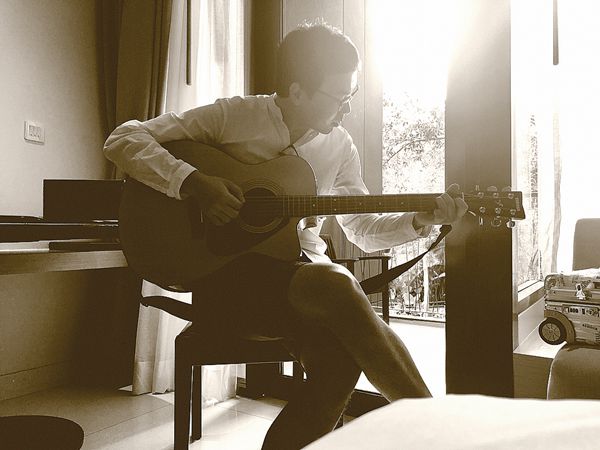 "People will find out that Shanghai, as well as the world, is a lovely place to live through my music," he said.
Many listeners seem to agree with this sentiment. After all, his creations have been played about 300 million times on online audio sharing platforms and apps in China.
Luo has received numerous fan mails because of his piano compositions, too. A listener who used to suffer from severe depression once sent Luo a message in 2016 saying that he had listened to each of the musician's piano compositions at least five times.
"I still preserve a screenshot of that message from him that says: 'Your music is the sunshine in my life. It's so beautiful and warm'," said Luo.
He also got messages from listeners expressing their desire to visit the Hengshan Hotel in Shanghai or walk along Guilin Road, both of which are described in his compositions.
Born to parents who are both musically inclined - his father taught music conducting while his mother was a violin teacher at the Xinghai Conservatory of Music in Guangzhou - Luo started learning the piano when he was 5 years old.
He later enrolled in the prestigious Shanghai Conservatory of Music.
"My musical journey started as early as when I was in my mother's womb. My parents were still composing music then," he said.
"My parents were strict. They did not believe in shortcuts. When I wasn't attending classes in school, I would be spending most of my leisure time practicing."