Life Sauternal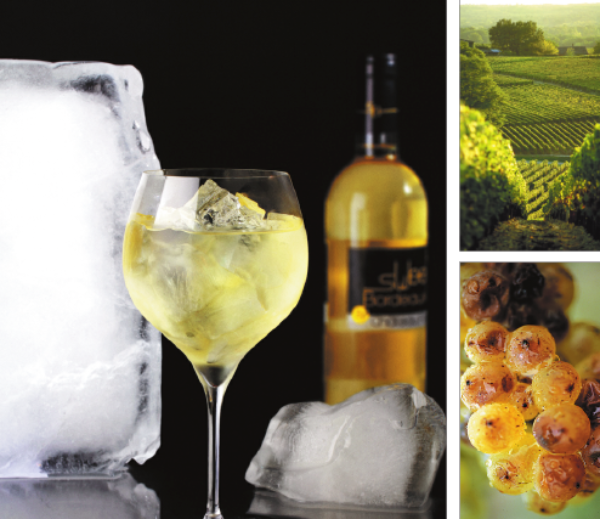 Sweet Bordeaux is having a moment that's as close to immortality as wine gets.
Liquid gold, the gold standard, luxury in a glass, wine's Chanel No 5, the silence that follows a piece by Mozart in which the listener remains suffused with the music - that's Sauternes, the sweet white wine from France's Bordeaux region. Made from semillon, sauvignon blanc and sometimes muscadelle grapes, it's having a magnificent moment in Asia.
China is now the world's second-biggest market for this sweet Bordeaux elixir, according to Emma Baudry, who represents the Sweet Bordeaux association and travels annually to Hong Kong, Shanghai and Tokyo to promote the golden wonder in October and November.
Sauternes, and especially at Chateau d'Yquem, its most esteemed estate, is produced 40 kilometers upstream of Bordeaux in a region nestled between the left bank of the Garonne and the immense Landes forest. This noble area of about 2,200 hectares is divided among the villages of Sauternes, Bommes, Fargues, Preignac and Barsac. Although they can all properly claim the famous Sauternes appellation, the producers in Barsac are allowed to choose between the Sauternes AOC and its sister appellation, Barsac AOC, which controls production in a very similar manner.
At Hong Kong's most recent Wine and Dine festival, Baudry and the Sweet Bordeaux delegation sold more than 13,000 glasses over four days to the trade, visitors and amateur oenophiles. "The winemakers worked hard to explain the diversity of AOC (appellation d'origine controlee) to the young audience of Hong Kong," explains Baudry. And so popular it was, she ran out of stock.
Sweet Bordeaux's silver bullet, irony of ironies, is something called botrytis cinerea, commonly known as noble rot and capable of reducing a potential harvest of 40 hectares to just 18. Semillon, sauvignon blanc and muscadelle grapes are left on the vine longer than a normal grape, the result of which makes the grapes raisin-like and shriveled, and covered in a veil of fungus. Sauternes is one of the few regions where contamination happens frequently; in years when it doesn't, the winemakers desist from producing.
Grapes are often picked one by one and winemakers may take batches for harvest each day as they assess their state of noble rot. Some estates harvest the sauvignon blanc as soon as it's ripe to retain its aromatic finesse and acidity in order to produce fresh, more vigorous wines, while producers of heady, fuller-bodied Sauternes wait for the maximum amount of noble rot to set in. The natural concentration and selection process afford minuscule yields; a single vine produces just one to three glasses of this extraordinary wine.
Feared everywhere else, rot is providential and makes sweet Bordeaux, in all its iterations, a wine with extravagant complexity and variety; notes of orange, honey, apricot, peach, grapefruit, tangerine, pineapple, lemon, mango, litchi, cooked apple, ginger, vanilla, acacia blossom, walnut, almond, hazelnut, nutmeg, light and dark creme brulee, and even saffron can all be evident. Really, no other wine bears such profundity in its sultry and seductive versatility.
So why isn't it more commonly drunk? Sauternes and sweet Bordeaux have endured a curious agony-and-ecstasy of an image problem over the years, as a multitude of preconceptions have built up around the wine's consumption.