Living with autism and studying for the gaokao
Share - WeChat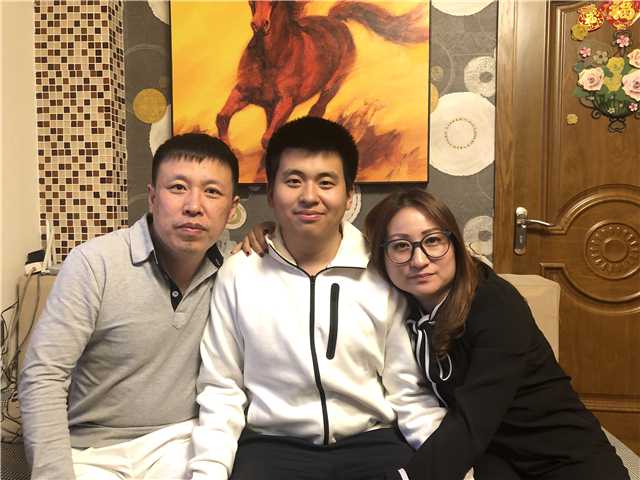 One of more than 10 million senior students in China, Fan Haoran will sit the gaokao, the national university entrance exam in 20 days. It's an important milestone for both Fan and his mother, Zhang Jinling.
Fan, 18, was born in Harbin, capital of Northeast China's Heilongjiang province, and was diagnosed with severe autism when he was four.
"He had yet to speak at the age of four and responded to others' words," said Zhang. "Furthermore, he was glassy eyed and sometimes shouted suddenly."
A checkup at a hospital in Beijing found that a brain developmental disorder caused the autism, which affects Fan's ability to communicate with others.
"When I got the results, I knew nothing about autism," Zhang said. "After browsing online I learnt about the condition and felt overwhelmed," she said. "But we pulled together soon after, because my husband and I were fully aware that we have to be strong enough to face it."
Shortly after coming back from Beijing, Zhang quit her job at a State-owned factory in Harbin and began to be a full-time carer for her son.
In the following two years, Zhang attended different training courses and helped her son practice at home.
"I have forgotten how many times I taught him to speak some simple words, but I will never forget the day he called me 'Mama' even with non-standard pronunciation at the age of five," she said. "I felt it was all worth it."