Customers like to grab a chance to pick up a doll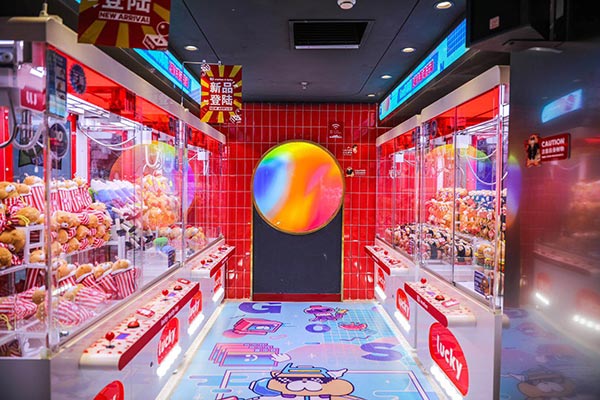 The claw machine at the LLJ Station arcade allows visitors to grab limited-edition dolls, take photos against the backdrop of a wall decorated with dolls and post their photos on social media.
The LLJ Station claw machine arcade recently opened a new branch in Huaxi Live commercial area in Wukesong, Beijing. The 500-square-meter arcade allows customers the opportunity to grab the company's brand of stuffed dolls and those authorized by brands in China and overseas.
In December 2017, LLJ Station opened branches in the major cities such as Beijing and Shanghai, and immediately became popular among young Chinese and celebrities, including actress Zhao Liying. Apart from what they can grab, customers can have their photos taken against a doll-wall.
According to Qianzhan Industry Research Institute, it's estimated that there are 30,000 claw machines in shopping malls that opened in China in 2017, with a market value of more than 9 million yuan ($1.3 million).