Finding new ways to get the measure of pollution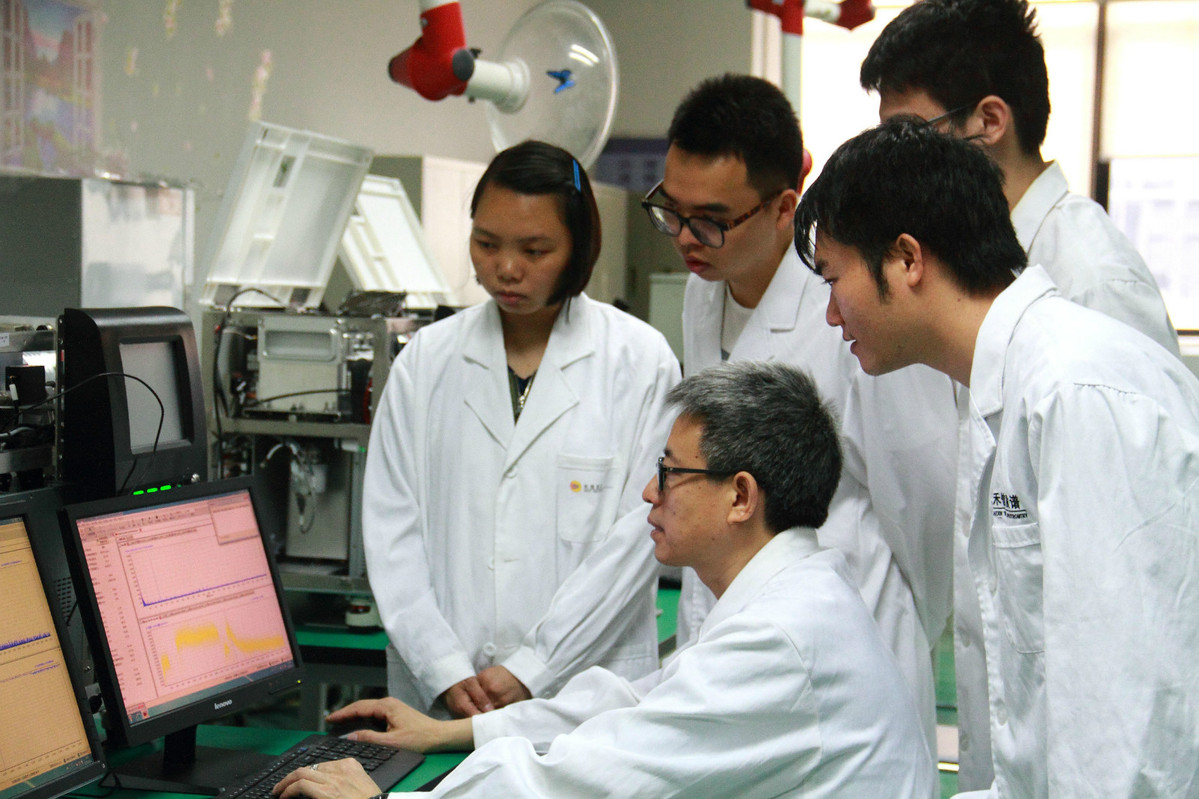 One of the world's leading authorities in mass spectrometry is manufacturing equipment to assess dangerous emissions. Guo Ying, Quan Xiaoshu and Zhou Qiang report for Xinhua.
Zhou Zhen and his team are busy "observing the invisible" in a lab. When an air sample passes through their mass spectrometer, the instrument's screen displays an analysis of its PM 2.5 content, the fine particulate matter found in polluted air.
Zhou has focused on the research and use of mass spectrometers for more than 20 years.
The 50-year-old scientist, who is head of the Institute of Mass Spectrometry and Atmospheric Environment at Jinan University in Guangdong province, won this year's National May 1 Labor Medal for his contribution to the field.
The mass spectrometer, a high-end analytical instrument that identifies the chemical constitution of a substance, is widely used in fields such as environmental monitoring, petrochemicals and medicine.
"If a machine is a tool for mankind to transform the world, then mass spectrometers are our 'eyes' to understand the world," Zhou said.