Fixed asset investment lifts construction companies
Share - WeChat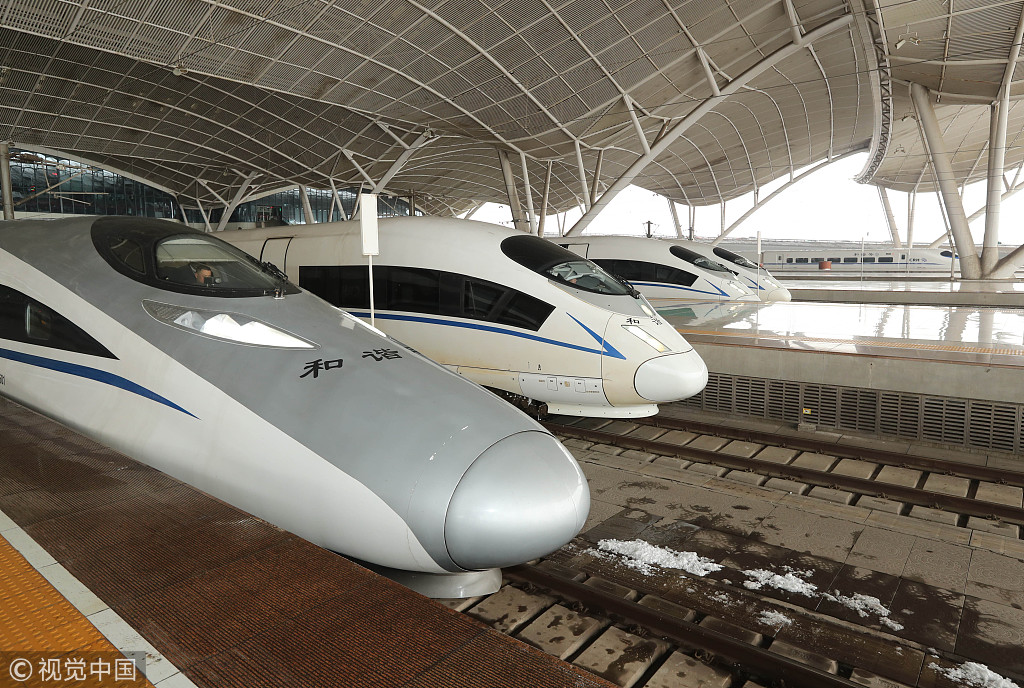 Manufacturers of construction machinery and building materials are expected to see steady growth this year, as China continues to ramp up fixed asset investment, industry experts said on Tuesday.
Su Zimeng, executive vice-president and secretary-general of China Construction Machinery Association, said the construction machinery sector came in with a robust performance during the first three months of the year and is on track for steady growth.
"As China endeavors to pursue stable growth, advance reform, make structural adjustments, improve people's living standards and guard against risks, the construction machinery sector revenue is expected to grow by more than 10 percent in 2019. The enhanced focus on research and development will help buoy profits," Su said.
According to Su, the total revenue of key construction machinery companies reached 99.99 billion yuan ($14.53 billion) during the first quarter, up 29.2 percent on a yearly basis. Profits of these companies rose 82.1 percent year-on-year to 8.75 billion yuan during the period.
Analysts from Huatai Securities said in a new report that the construction machinery sector will enjoy a robust period due to the growing international competitiveness and the stable growth of the Chinese manufacturing sector.
Statistics from the Ministry of Industry and Information Technology show that fixed asset investment growth has boosted the building materials sector's development in the first quarter.
"China's fixed asset investment will see steady growth in 2019. It will continue to be the primary driver of the building materials industry. The continued advancement of the supply-side structural reform will help optimize the industrial structure and provide new impetus for its development," the ministry said in a recent report.
According to the ministry, the building material industry's revenue grew by 15.3 percent year-on-year in the first quarter, with overall profits rising 13.6 percent on a yearly basis.
During the period China's fixed asset investment stood at 10.19 trillion yuan, up 6.3 percent year-on-year and 0.2 percentage point faster than the first two months this year, according to National Bureau of Statistics data. Infrastructure investment grew by 4.4 percent in the first quarter, 0.1 percentage point faster than the first two months.
Huatai Securities noted infrastructure investment will continue to rise in the second and third quarter this year, estimating China will see infrastructure investment surge by 10 percent in 2019.
China's economy grew at a faster-than-expected 6.4 percent on an annualized basis in the first quarter, remaining at the top end of the government's projected growth range of 6 percent to 6.5 percent for the full year, official data show.
In the first quarter, the National Development and Reform Commission approved 50 fixed asset investment projects, mainly in the fields of energy, transportation and high-tech. The total investment hit 370.3 billion yuan.