Landmark exhibition projects Asia's cultural richness
Share - WeChat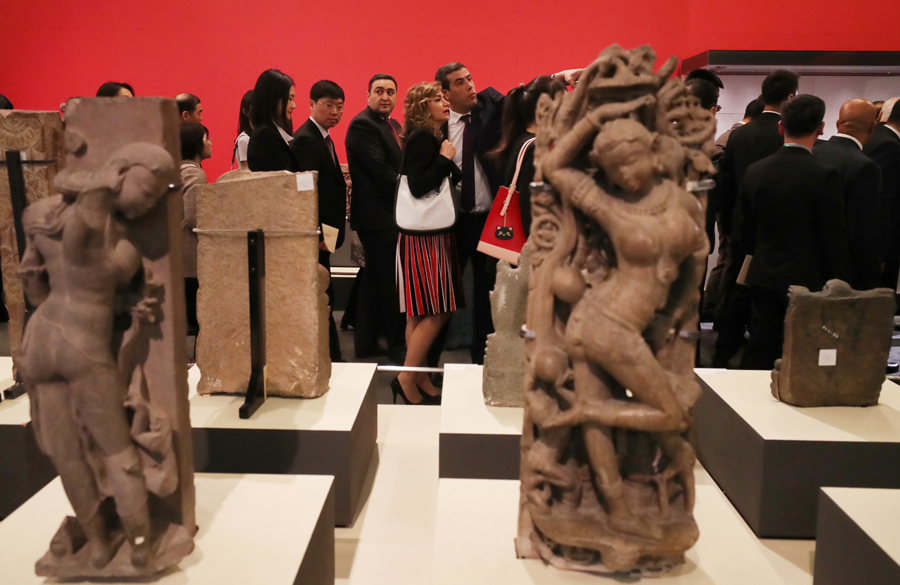 The curtain was raised on a major exhibition at National Museum of China in Beijing on Monday that presents the great wealth and diversity of Asian cultures.
The Splendor of Asia: An Exhibition of Asian Civilizations, which continues through August 11, offers visitors a journey across the vast lands of the continent and travel through its long history by presenting 451 cultural relics from 49 countries.
It is also a key event to mark Wednesday's opening of the Conference on Dialogue of Asian Civilizations. "Different countries closely cooperated with each other for this exhibition," said Guan Qiang, deputy director of the National Cultural Heritage Administration.
"Such a large number of top-level exhibits and participating countries have never been seen before in one exhibition in China," Guan said.