Chinese-backed fish park revives Kentucky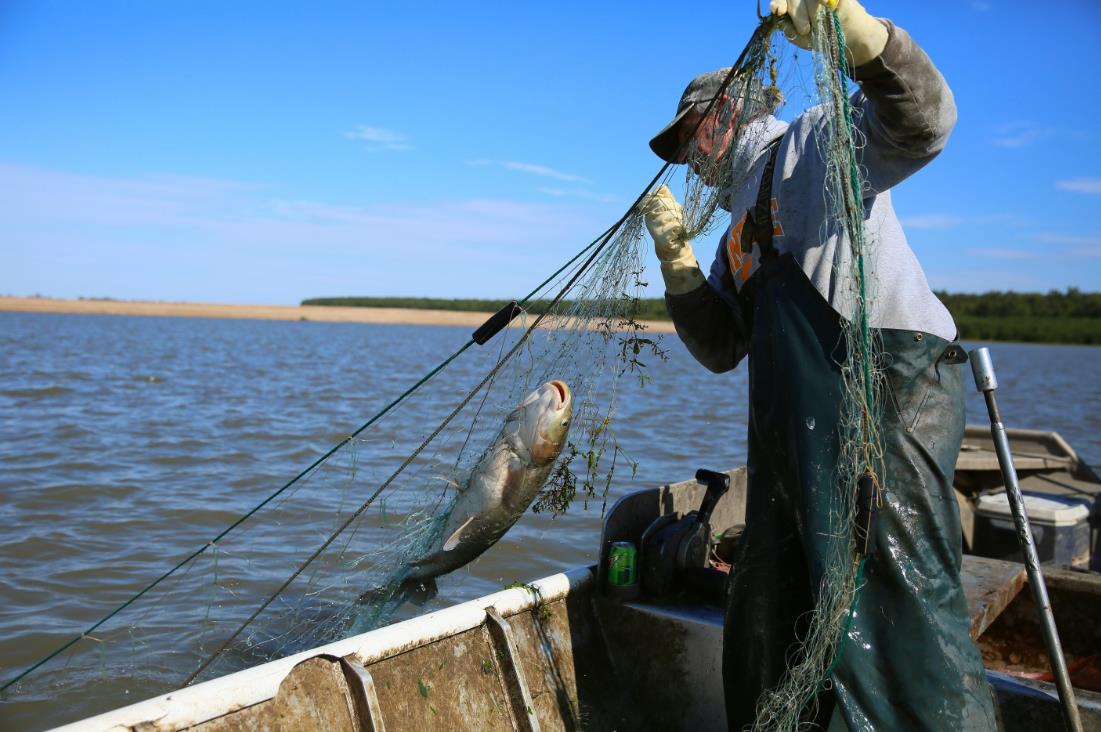 NEW YORK - Taking on the Asian carp ravaging the Mississippi River that cuts through the US heartland, Chinese investors have set up a fish processing industrial park in Kentucky, and more investment may follow in other surrounding states.
It may seem surprising, but there were only eight Chinese companies operating in the whole Kentucky by 2018. A sudden surge in their numbers was observed in mid-April when seven Chinese investors came and established presence in the relatively obscure Wickliffe City, Ballard County.
Together with Two Rivers Fisheries, created by Chinese American businesswoman Angie Yu and operating since 2012 in the area, these investors formed the first Asian carp industrial park in the United States.
At the International Fisheries Industrial Park, newcomers' specialties range from making fish ball, smoked fish, dried fish, fish sauce to turning fish guts into organic fertilizers. The park achieved vertical processing integration and added 150 full-time jobs.
The investors, lauded by state and county officials as well as local residents for making the most of the "Asian carp crisis", toured Kentucky and nearby states, where a host of business opportunities were explored.
A conversation with Dan Naes, director of operations at Brown-Forman Distillery, parent of Jack Daniel's, and a visit of Buffalo Trace, the oldest continuously-operating distillery in the United States, have acquainted the Chinese group with Kentucky's famed bourbon whiskey industry.
Some of them made inquiries about becoming value-added reseller of Brown-Forman in China. A Hurun Report on whiskey consumption in China published in 2018 showed whiskey enjoyed a consecutive growth of more than 20 percent in "consumer preference" in 2016 and 2017.
Xu Hao, a Chinese investor who will make fertilizer out of the discarded gut of Asian carp, was thrilled to see many similarities between Kentucky and his home province Yunnan - the horses, the water rich in calcium and great number of distilleries.
Xu expected the ingenious marketing of combining whiskey drinking and horse racing, as seen in the already 20-year-long sponsorship of the Kentucky Derby by Brown-Forman's Woodford Reserve brand, will also work well among the middle-income population of Yunnan, and that of the whole China.
In Perryville City, Perry County of Missouri, which is witnessing a marked population growth due to the arrival of several factories that manufacture auto parts, Mayor Ken Baer expressed hope that Chinese investors would invest in the construction of condominiums, something Chinese investors are familiar with, thanks to China's ongoing urbanization and construction boom.
In the city of Illinois, local officials encouraged Chinese investors to consider chipping in on a proposed river port terminal at the confluence of the Mississippi and Ohio rivers.
Wang Licheng, owner of Eco Fish Products Inc in the fish processing industrial park, was especially delighted by the river port that, when completed, is expected to boost cruise ship tourism in the Mississippi River, which he hopes will also bring more people to visit the industrial park area.
In Arkansas, Jimmy Barnett, aquatic nuisance species coordinator at the Arkansas Game and Fish Commission, lamented there was yet not a single Asian carp processing plant in the whole state even though the fish were wreaking havoc in the state's waters as well.
Angie Yu of Two Rivers Fisheries said she would likely put Arkansas on top of her list when her firm expands business, given the state's proximity to her Kentucky plant.
In his speech at the launch of the International Fisheries Industrial Park in Wickliffe, Erran F. Persley, commissioner of the Kentucky Cabinet for Economic Development, praised it as an example of how Chinese provinces and the US states can keep the momentum of business going at the sub-national level.
"So this investment is very important on many different levels, not only for the state, but nationally as well," Persley said.
Of the 252 US counties and parishes in the Delta Region, 234 are "economically distressed," according to the Delta Regional Authority. The eight-state delta region includes Kentucky, Missouri, Illinois and Arkansas.
Next month, an idled paper mill in Wickliffe will reopen. It gets a new lease of life after being acquired by Chinese company Shanying International.
More than 200 jobs will return to the local community and the number is set to grow markedly once its operations go into full swing.