United States wins 3 finals to finish first at world relays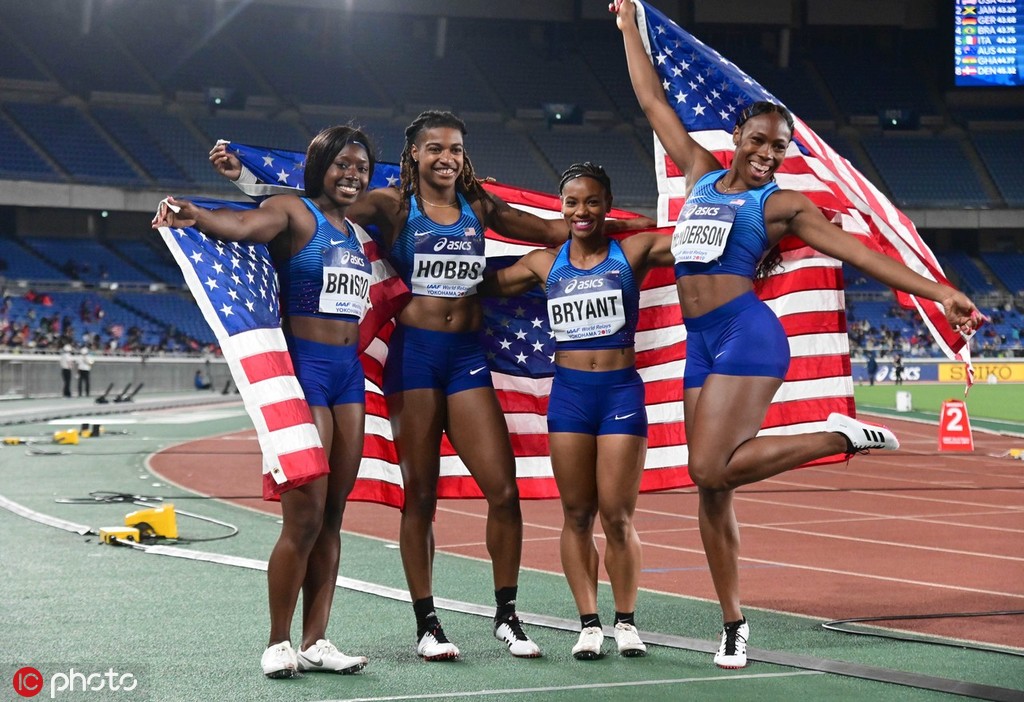 YOKOHAMA, Japan — The United States won three finals on Sunday to finish first overall at the world relays.
Aleia Hobbs crossed the finish line in 43.27 seconds as the US edged Jamaica by just two hundredths of a second to win the women's 4x100-meter relay. Germany was third in 43.68.
In the day's biggest upset, Brazil beat the US in the men's 4x100 meter relay final.