Dinosaurs, Father's Day to feature in 2nd Yanji Marathon
Yanji city announced a second marathon, following the inaugural one last year, as part of the national campaign of "Amazing China, Ecological Marathons" in Beijing on Thursday.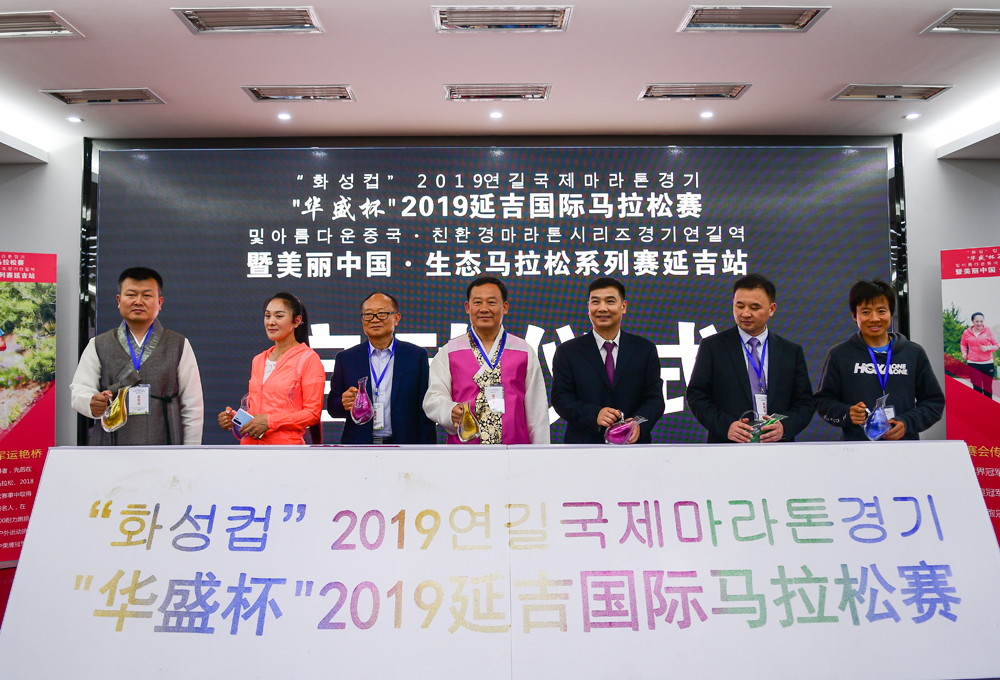 The race will coincide with this year's Father's Day, falling on June 16, and organizers have arranged for a family run together with the full and half group. The route will tour Korean folk culture and prehistoric elements. Dinosaur fossils were discovered at the city's Longshan Mountain in 2016 and Yanji is planning to build the nation's top dinosaur theme park.
Diehard fans of the marathon will receive a collection of medals showing different species of dinosaurs. This year the medal will feature the ankylosaurus, while last year's had a protoceratops.
Yanji, capital city of Yanbian Korean autonomous prefecture and located at the northern foot of China's prestigious mountain resort Changbai Mountain in Northeast China's Jilin province, has 300,000 ethnic Koreans. The prefecture is home to the country's largest Korean community and one of the nation's major timber and traditional Chinese medicine production bases.
As the city lies on the border with the Democratic People's Republic of Korea and Russia, the run will attract some international participants. The city also boasts many enthusiasts of soccer, skiing and Korean traditional sports.
More than 15,000 runners from eight countries competed in last year's event.
The ambassadors for the race are Sun Yingjie, China's world half-marathon champion and three-time Beijing Marathon champion, her husband Wang Chengrong, China's Paralympic marathon coach, and their son Wang Boxu, all of whom will join in the family run.