US international business council seeks to defuse trade tensions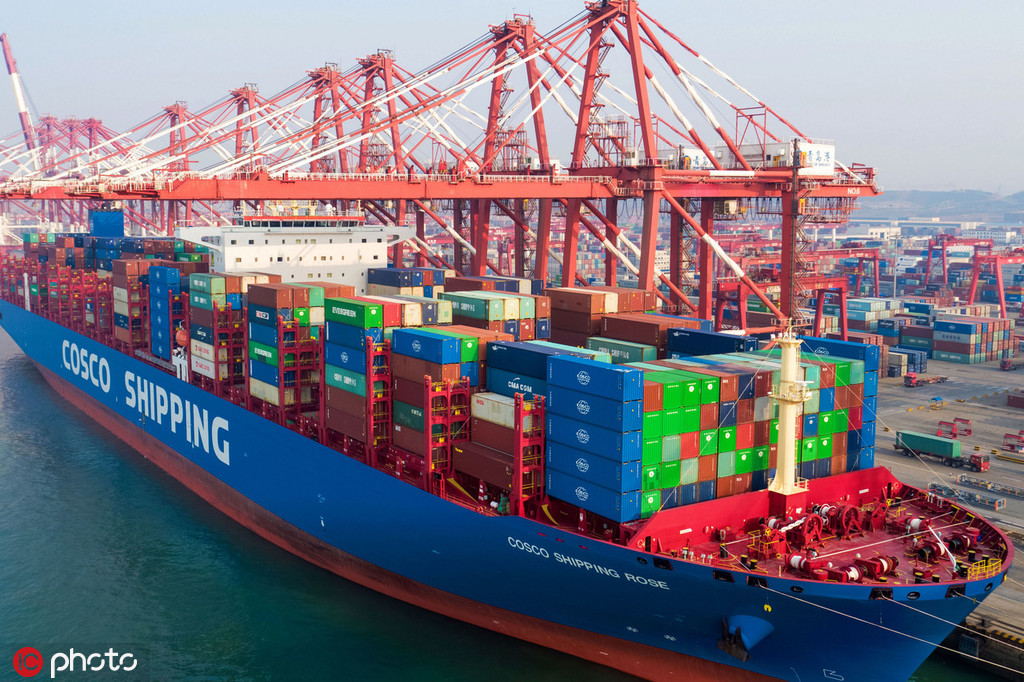 Nobody wins in an escalation of the US-China trade standoff, the United States Council for International Business (USCIB) said on Wednesday, as the world's top two economies are locked in a fresh bout of tension, with Washington threatening to increase tariffs on Chinese imports, and Beijing vowing countermeasures.
"Escalating trade frictions is against the interests of people in the two countries and the world," China's Ministry of Commerce said in a statement late on Wednesday, hours after the Office of the US Trade Representative filed the planned measures to raise tariffs on $200 billion worth of Chinese imports to 25 percent from 10 percent.
"China deeply regrets this, and will be forced to take necessary countermeasures if the US side puts the tariff measures into effect," the ministry said.
The USTR notice, following US President Donald Trump's tweet on Sunday to increase tariffs, was filed in the Federal Register early Wednesday morning.
Despite the episode, China's Vice-Premier Liu He, invited by USTR Robert Lighthizer and US Treasury Secretary Steven Mnuchin, will visit the US on Thursday and Friday to attend the 11th round of the bilateral consultations on trade issues.
In a statement made available to China Daily on Wednesday, USCIB, which it says represents America's most successful global companies, appealed to the United States and China to ratchet down their trade fight.
"When the US and China fight, nobody wins, as the past year's market gyrations, lost deals and strained diplomatic ties have made abundantly clear," said USCIB President and CEO Peter Robinson, according to the statement.
The earlier rounds of tariffs, coupled with China's retaliatory measures, are already a significant strain on US consumers, and on the economy as a whole, Robinson said.
The executive suggested using platforms such as the World Trade Organization to help resolve trade disputes.
"We should use the multilateral platform as it was intended to be used, to defuse escalating trade tensions, and to end the uncertainty that is rattling markets and fraying the nerves of both business owners and consumers," he said.
The USCIB's comments echoed recent statements by other major US trade bodies, including the American Apparel & Footwear Association and National Retail Federation, which voiced their opposition to increased trade tensions between China and the US through tariff hikes.
Gary Hufbauer, a senior fellow and trade expert at the Peterson Institute for International Economics in Washington, said he was not surprised that China vowed countermeasures.
"That has been China's approach since the beginning of Trump's trade initiative," Hufbauer told China Daily. "The draft Federal Register notice is, for the moment, a negotiating tactic."
Hufbauer said that he believed that for a while, it could be the "new normal" in trade relations between Washington and Beijing, that the two "talk while tariffs are in place and higher tariffs are threatened".
Jon Taylor, a professor of political science of the University of St. Thomas in Houston, said Trump's twitter threat on Sunday was obviously timed to "disrupt things" and send a message to China that he wants a deal much more to his liking.
"He somehow thinks that a major sovereign power will react like the towns and businesses in the US that he regularly dealt with and capitulate to his ranting demands," Taylor said. "Not bloody likely."
"A game changer," The Associated Press quoted Steven Cochrane, chief Asia-Pacific economist at Moody's Analytics, as saying of the new US tariffs slated to take effect at 12:01 am on Friday.
He called the move a "worst-case scenario" that after one year will slash 1.8 percentage points from US economic growth, which was a healthy 2.9 percent last year, according to the report.