58.com to gain further boost with AI, VR, big data
Share - WeChat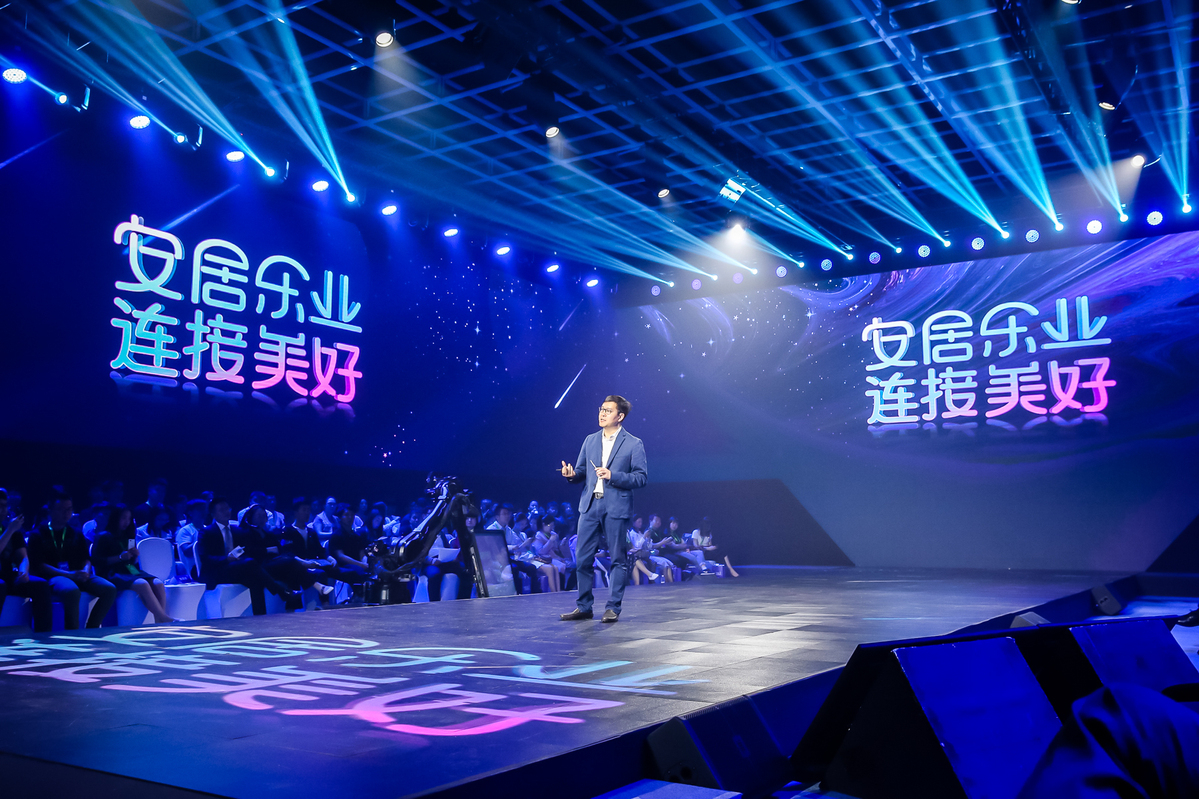 Leading Chinese life services platform 58.com will step up push to leverage artificial intelligence, virtual reality and big data technologies to help people better buy apartments and search for jobs online.
Yao Jinbo, CEO of 58.com, said 2019 marks the 14th year for the company to focus on meeting the demands of people's basic livelihoods, including employment, residence, travel and local life services.
"This year, we will create more intelligent products such as VR-enabled services to help users have a panoramic view of apartments online, and offer more one-stop services to better connect merchants and consumers," Yao said Wednesday in Beijing.
According to him, the company will also leverage AI into its job listing platform to help human resources better find appropriate job seekers, reducing the time and the number of employees needed in the recruiting process.
Its real estate listing mobile app Anjuke will also offer more intelligent services. With just a click, users can have a 3D view of how their apartments can be decorated.
Earlier this year, Anjuke also teamed up with an overseas counterpart to introduce more international housing information to potential Chinese buyers.
Anjuke inked a strategic partnership in April with online platform Myfun under REA Group, an Australia-based global digital advertising business specializing in property, to help the latter further expand its Chinese mainland footprint.
As part of the cooperation, Myfun will syndicate Australian residential properties, including daily updates on over 50,000 residential listings on Anjuke's platform. Liaison services will also be provided by Myfun to help users throughout their property journey.
With the boom in mobile internet and the popularity of affordable smartphones, Chinese rural areas will also embrace the next wave of internet dividends in the coming decade, offering opportunities for the company, Yao said.
"The internet will not only make urban life better and more convenient, but also help revitalize rural areas and achieve big strides in rural development," said Yao.
Starting this year, the company plans to build online classified platforms that enable local services covering more than 40,000 towns and townships. It aims to narrow the gap between cities and rural areas. Under the plan, each town will have one classified online platform.
"Smartphones are becoming farmers' new tools, helping to lift productivity," Yao added. "We hope farmers will have access to a variety of local services via smartphones in the future." Yao noted the company will recruit at least one director for each town's classified online platform to collect local information.