Dancers of Suzhou Ballet Theater give first performance in Riga
Share - WeChat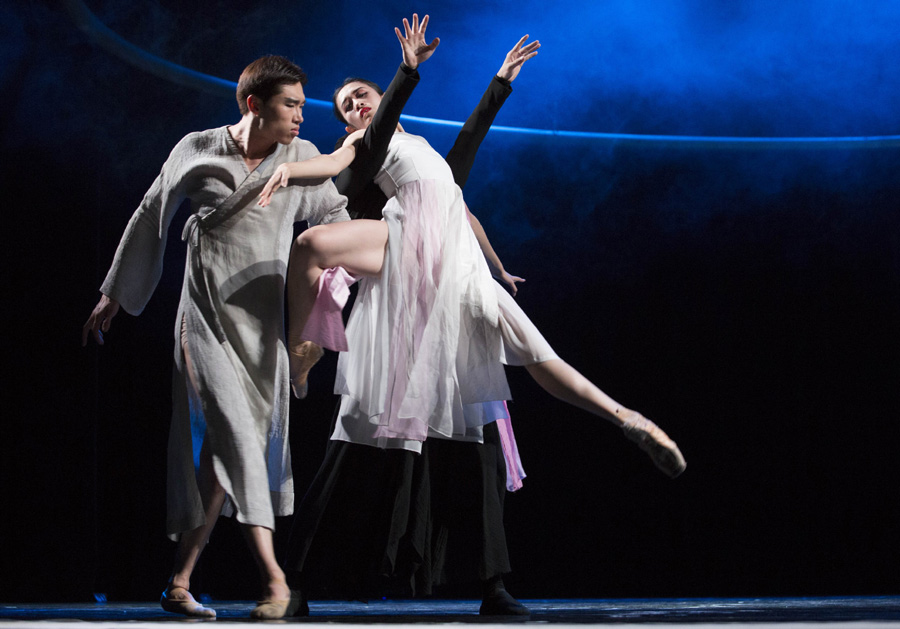 The first ever performance of the Suzhou Ballet Theater troupe in Riga took place at the VEF Culture Palace on Thursday.
In Riga, the Chinese dance troupe showed a modern and at the same time exquisite choreographic production based on an ancient Chinese theme. The dance show told the story of Tang Yin, a famous artist and poet of the Ming Dynasty who was born and died in Suzhou.
The artist's life, full of drama and creative passion, was depicted by the means of dance and the contrasts of colors -- the actors' black-and-white costumes and a scarlet cloak appearing over the scene.
The classically trained Suzhou dancers demonstrated a superb command of technique in this modern dance production, which the spectators met with long and warm applause.