Ultimate relay test not for the faint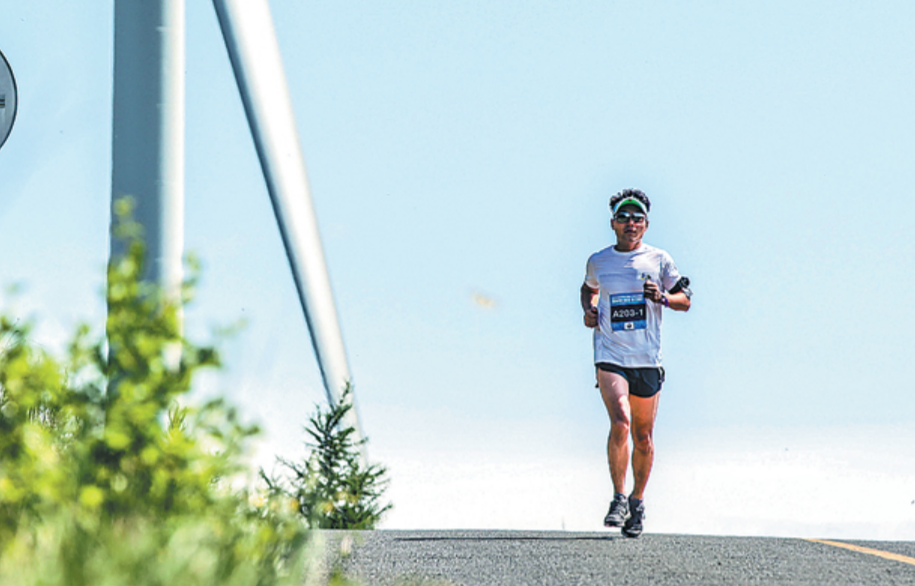 For some marathoners, city streets are not nearly challenging enough.
Running a 26-hour relay across 185 kilometers of scenic grassland is much more to their liking.
Such a "hell model" race will be contested on July 6 when the third edition of the BMW Hood to Coast China Relay is staged in 2022 Winter Olympics co-host city Zhangjiakou, Hebei province.
With an expected field of 1,800 runners, the relay will start from Thaiwoo Ski Resort, with participants running through grueling mountain terrain and picturesque grasslands en route to the finish line at Taizihu reservoir - where a grand party will be waiting.
The relay requires a cohesive effort from five team members. The course is separated into more than a dozen sections, and each must be finished by one runner while the other four travel by car to the end of the section to await the arrival of their teammate.
The China event is patterned after the original Hood to Coast Relay, founded in 1992, which takes place in the US state of Oregon every August.
The race was introduced to China in 2017 when 805 runners participated, and a year later that number grew to 1,280.
"Since the end of last year's race, we've interviewed more than 30 running groups that participated and we've had discussions with industry experts to make improvements, including track design, volunteer services and environmental protection," said Li Lu, general manager of race organizer Starz Sports Running.
With the improved quality and growing popularity, registering for the relay is no longer easy, even though the quota has been increased.
While runners aspire to push their limits, the event has also turned into an annual festival to strengthen ties between competitors for all parts of the nation.
Beijing Doctor Runners, a group of physicians in the capital, has participated in the past two editions and this year will enter 25 competitors in five groups.
"For amateur runners like us, the result is not that important. Instead, the connection and the friendship between runners is what it is all about," said Zhu Xishan, leader of the group and a doctor at Peking University First Hospital.
"Our runners who joined the relay all became great friends. The five runners in each group have to stay with each other over 30 hours in order to properly prepare for the relay.
"That's one reason why it is so difficult to join the Hood to Coast. More and more people want in because the relay offers a unique and attractive experience."
Besides running, the BDR physicians take time to help fellow competitors in need of medical assistance.
Organizers are very grateful for these efforts because the relay's quick-response medical team is stretched to the limit in trying to cover the entire 185 km course.
Run 100871, a group comprised of around 1,000 alumni and students from prestigious Peking University, also has competed in the Hood to Coast relay for two years.
This year, some experienced members will serve as volunteers to help those who are in need.
"We wants to join the relay in a new role to become an indivisible part of the race," said Chen Ming, a representative of Run 100871.
"I hope more running groups will join us and become volunteers in order to help maintain the high quality of the relay."
The event has also earned the support of local government as part of its targeted poverty relief efforts.
The relay organizer sells local farmers' quinoa and linseed oil, with proceeds donated to local charity organizations to assist impoverished seniors.
"We will guarantee the all-around quality of the race in terms of medical support, transportation and security," said Guo Zhiwei, director of Zhangjiakou sports bureau.
"We will show the runners from all over the world the best of our hometown and let them have a great experience during that weekend."