Enter stage right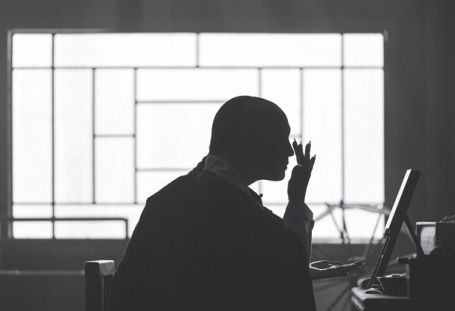 A new film shows how Peking Opera grew from a mix of styles to become the cultural force it is today, Li Yingxue reports.
To celebrate the 80th birthday of emperor Qianlong (1711-99) during the Qing Dynasty (1644-1911), some Anhui Opera troupes traveled to perform in Beijing, where they became popular.
They remained in the capital, absorbing the acting styles of other types of opera performed in the city, before developing the genre of Peking Opera as we know it today.
This historical story has been adapted by Chinese playwright Zou Jingzhi into the film, Enter the Forbidden City, which will be released in Chinese cinemas on May 10.
The film was selected as the opening movie for the Shanghai Cooperation Organization Film Festival in Qingdao, Shandong province, in May last year. It also earned Hu Mei the best director award at the 21st Shanghai International Film Festival in June.
Hu, 61, who is famous for shooting historical stories, received the script four years ago, and the story of the opera performers touched her. She visited many places in Anhui province to research the original stories behind the formation of the Peking Opera.