Sony bullish on smartphone success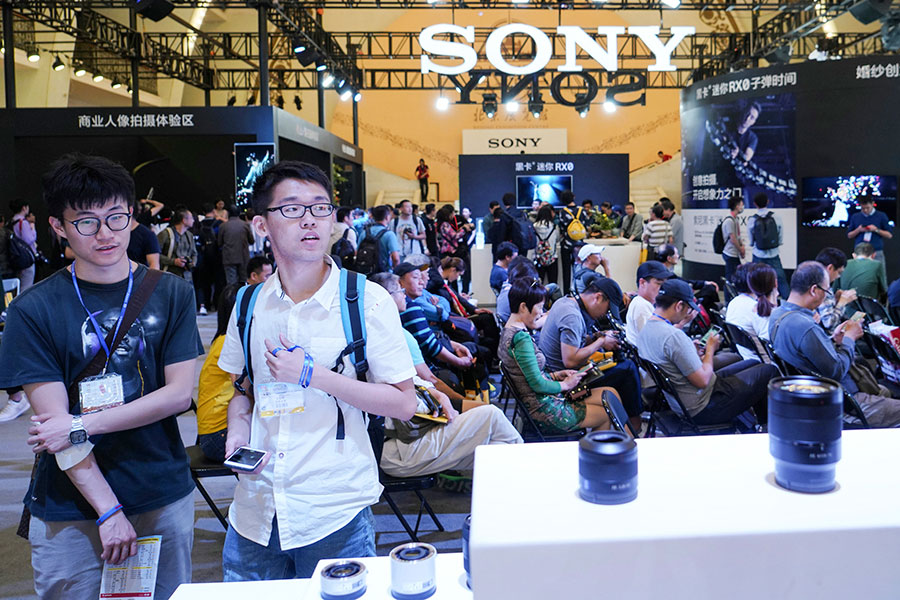 Japanese tech giant Sony Corp's various businesses in China grew by 12.7 percent in the first three quarters of fiscal year 2018 and it will intensify efforts to revitalize the mobile phone business, said Hiroshi Takahashi, chairman and president of Sony China Ltd.
"With stable economic growth, high-quality focus and diversified consumption upgrade, China is increasingly becoming one of the most important strategic markets for Sony," said Takahashi, adding he has great confidence in the growth potential of the Chinese market.
He emphasized Sony won't give up its smartphone business. "The fifth generation, or 5G, mobile communications technology is a trend, and will have an impact on any audio and video product. We attach huge importance to the development of 5G."
According to Takahashi, the company is working with the Chinese authorities and participating in the establishment of standards for 5G-related high-capacity content transmission technology.
Takahashi said Sony will launch its flagship device, the Xperia 1, which debuted at the Mobile World Congress in Barcelona in February, in the Chinese market very soon.
"I am confident of revitalizing the mobile phone business in China, but it still takes several years to catch up with the rivals," he said.
Although the mobile division of the Japanese company continues to hemorrhage cash, the rest of its businesses are thriving. Sony is merging its mobile division with its television, audio and camera segments. The new division will be known as "electronics products and solutions".
Takahashi said: "We will intensify efforts to revive the smartphone, and our mobile business is expected to gain profits in 2020. Our basic business strategy is that each business segment assumes sole responsibility for its profits or losses."
He underlined that they will not "hide" the smartphones' losses within the TV, audio, camera division's numbers. Sony shut down a smartphone factory in Beijing at the end of March as it seeks to cut the losses of its mobile division.
Moreover, the Japanese multinational conglomerate plans to expand its entertainment, gaming, and music and animation businesses in China. Its gaming business has been in China for four years. Takahashi said they are hopeful of helping Chinese developers develop more games and promote Chinese game culture to the world.
It has also launched a music streaming service in the Chinese mainland. As for the animation business, the company will strengthen copyrights and try to develop local intellectual property or IP in China.
"Sony's smartphone business should emphasize its advantage in camera function, expand its brand influence and reputation in China, strengthen the user experience and service, in a bid to attract a wide range of consumers," said Zhao Xiaoma, executive director of China Insights Consultancy.
In February, Sony reported its fiscal Q3 2018 earnings results. Its operating profits came in at 377 billion yen ($3.3 billion), up 7 percent, while net profit was even stronger at 429 billion yen, a 45 percent increase from the same period a year ago.