Vice-minister stresses alignment of BRI standards
Share - WeChat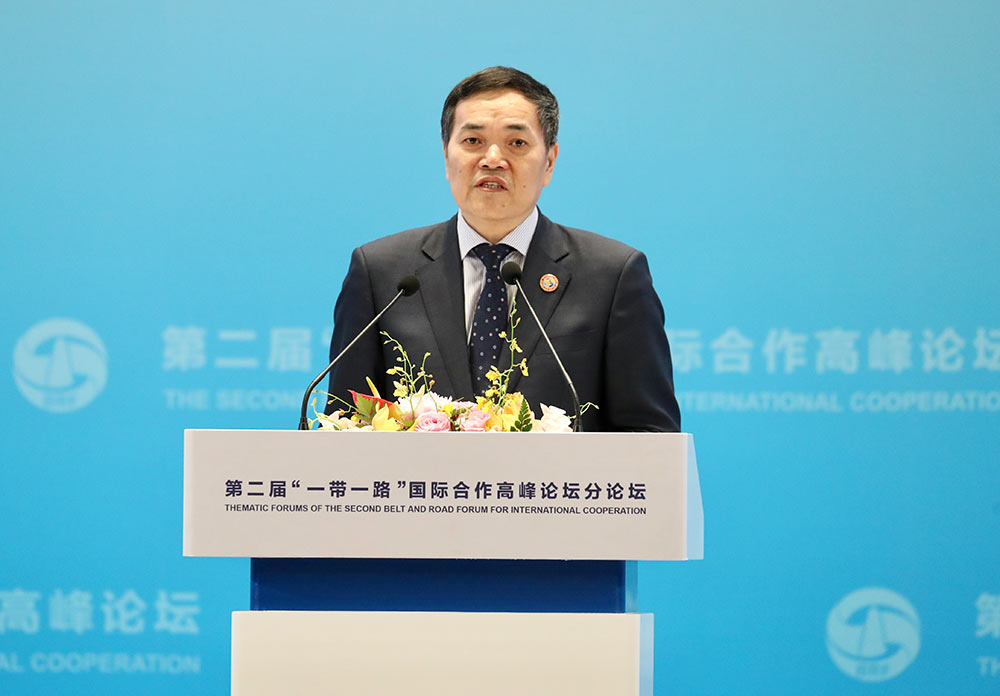 China has called for aligned standards involved in trade among participating economies of the Belt and Road Initiative, to promote high-quality development of trade connectivity.
Standards in areas such as customs, taxation, transportation and fund settlement should be aligned to accelerate cross-border flows of factors, said Qian Keming, vice-minister of commerce.
"Cooperation under the BRI involves a broad range of areas, in which participating economies have various policies and standards," Qian said at the second Belt and Road Forum for International Cooperation on Thursday.
Qian also called for more innovations in approaches to cooperation under the initiative, especially via new drivers of trade growth and further promoting the service trade and e-commerce.
"We suggest all parties (involved in the BRI) further open up domestic markets and reduce barriers of trade and investment," Qian said.