Starbucks launches summer drink series in China
Share - WeChat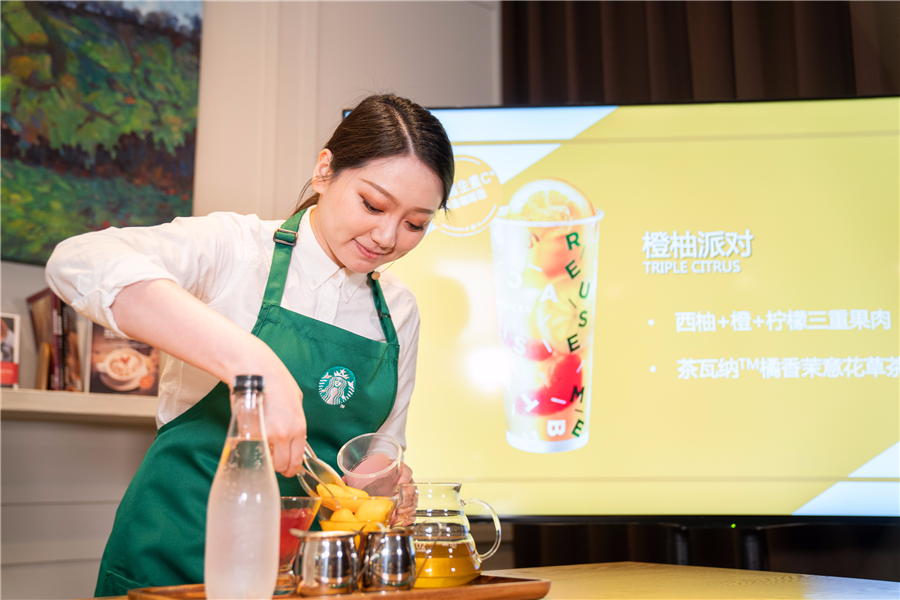 Starbucks is launching new summer beverages in an effort to win more young and female consumers in China.
The move comes as market competition in the country becomes increasingly intense.
Starbucks will on April 25 unveil its first batch of cocktail-inspired summer drinks, titled Modern Mixology, which includes eight kinds of locally produced, low-fat flavors with no additives.
The drinks will be served in 11 types of reusable cups and will be available at all Starbucks' outlets and for delivery in 35 cities.
Three of the drinks were invented and tested at the Shanghai Reserve Roastery and use coffee or Teavana tea as their foundation.