Three-time champion Selby beats Chinese debutant Zhao at snooker worlds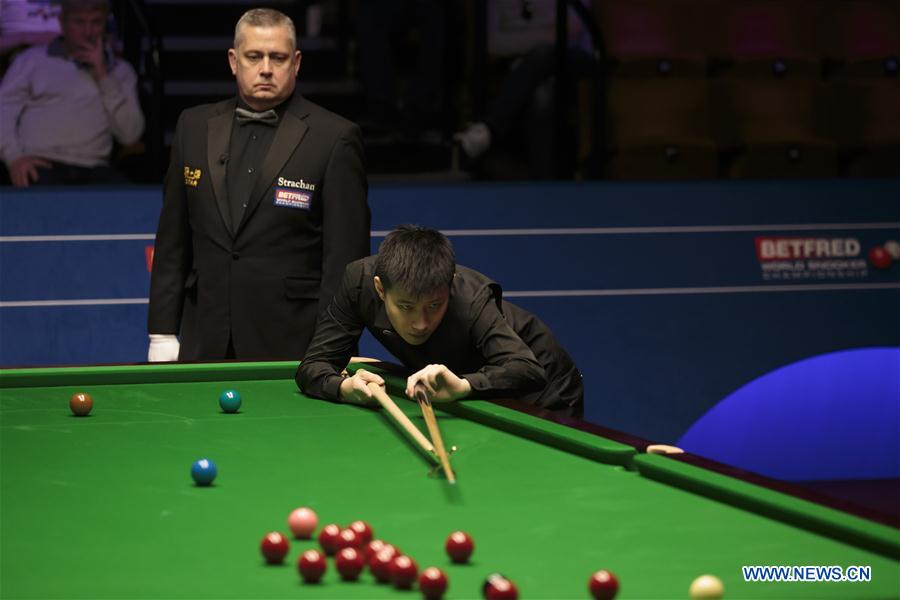 SHEFFIELD, England - Three-time winner Mark Selby fought back from 5-1 down to beat Zhao Xintong of China 10-7 in the first round of the world snooker championship here on Monday.
The 22-year-old Zhao took a 5-1 lead in the first session. Selby managed to narrow the gap to 5-3 to head into this evening's play.
Selby, who lost his world number one spot, which he had occupied since February 2015, to Ronnie O'Sullivan last month, made breaks of 62 and 131 to make it 5-5.
The two sides traded frames before Selby took the lead for the first time in the match thanks to a break of 83. Zhao leveled at 7-7, but three frames on the bounce saw Selby over the line to reach last 16.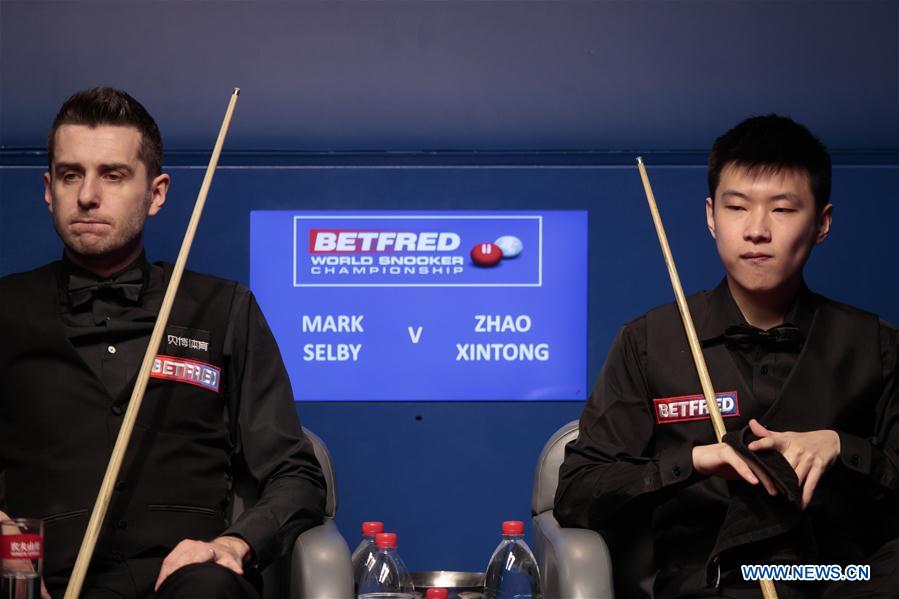 Selby said: "I'm over the moon to get through. I knew it was going to be a tough game when the draw came out. I've played him a few times now and he's such a laid back guy, nothing really fazes him. No matter what the occasion is, he's going to play his attacking game. Some of the balls he potted out there were unbelievable.
Zhao said that he failed to play his best in the second session.
"I played well in my defense but my attacking performance was not good enough," he said.
"This is my first time at the world championship. I have nothing to complain about 10-7. I did have many chances, but in the end I am not good enough to beat Selby," he added.