Exhibition held to celebrate China-Tunisia art exchange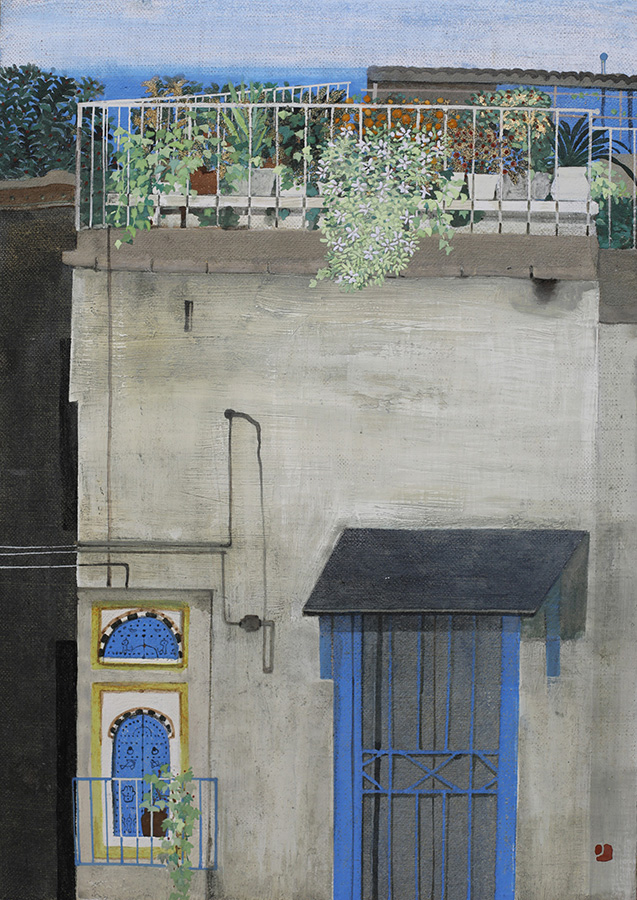 Concurrently, the China Arts and Entertainment Group has held a number of activities, including Insight of China - Workshop for Well-known Arab Artists in China, to disseminate Chinese culture and boost people-to-people exchanges between China and the Arab World since 2009. This is a move supported by the China's Ministry of Culture and Tourism.
As of today, a total of 147 artists (including 14 Tunisian artists) from 22 Arab countries have been invited to visit China. They have been to more than a dozen cities, including Beijing, Hangzhou, Yinchuan, Yichun, Urumqi, Zhoushan, Huangshan, Tongliao, Ningbo, Dunhuang, Chengdu and Lishui. The six works by Tunisian artists on display are a reflection of what they have seen and thought about during their stay in China.