Exhibition held to celebrate China-Tunisia art exchange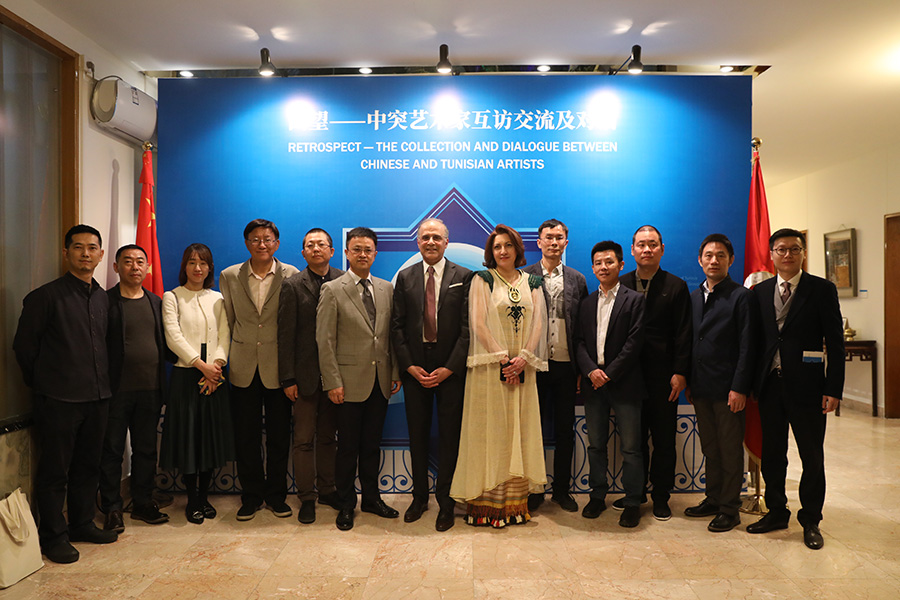 To advance the cultural exchange and cooperation momentum between China and the Arab countries, China's Ministry of Culture and Tourism initiated the China-Arab Cultural Journey Along the Silk Road brand event in 2013. The ministry also organized Chinese artists to visit Arab countries for performances and folk art learning and collection. Some of the works featured in the exhibition are from six Chinese artists who visited Tunisia from Oct 15 to 27, 2017.
These creations absorbed the beauty of Tunisia in the eyes of those artists from their close to 10 days of sightseeing, walking dialogue and concentrated creation in the country. What is more, the unique and diversified cultural charm of Tunisia is perfectly brought out with Chinese ink painting elements.