Tuning into surf and turf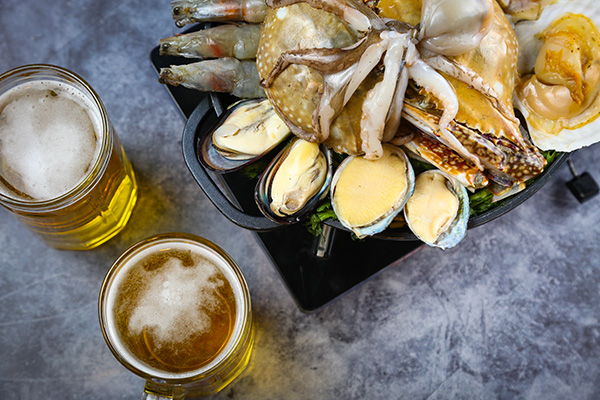 The manager of a new live music venue has set his sights on creating an influential club that will help redefine the capital's music scene, Li Yingxue reports.
The three-hour live show kicks off every night at 8 pm, and in the cozy atmosphere of the club, guests can enjoy good food and wine along with the performances of the professional blues musicians - at least until the fun ends at around 2 am in the morning.
Music is encrypted in this club's genes, as you can tell by in the photos in the bar, the live performance videos of the "King of the Blues", BB King, and by the name of the club itself - the BBQueen Restaurant and Blues Bar.
Located in the Wangjing area of Beijing, BBQueen celebrated its anniversary in March, and a new menu was also launched recently featuring contemporary American cuisine.