Take your time to dine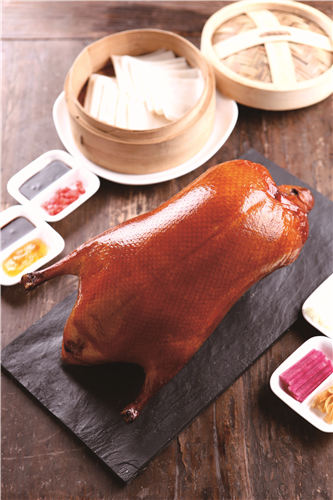 A new restaurant in the capital's central business district that specializes in fare from northern China seeks to slow down mealtimes in the fast-paced city.
In the cold of winter, a pot of stewed food is a family favorite in northern China, as it's warm and flavorful with multiple ingredients and a thick, hearty soup.
Stewing is also one of the most-traditional Chinese cooking methods-after hours of slowly simmering away, the ingredients become easier to digest and absorb, and their rich flavors are released.
Chef Zhao Guangyou spent 500 days visiting almost all of China to find the best ingredients to create a menu for One Meal restaurant, which specializes in stews and traditional Beijing flavors.
The eatery in Beijing's central business district aims to slow down mealtimes in the fast-paced city.
"It's a place for family and friends to sit down together and enjoy one meal as if they are at home, so that the diners can feel relaxed," says Zhao.
Zhao was born in 1974 in Xianyang, Shaanxi province. He graduated from a culinary school in Xi'an in 1993.
"When I was in culinary school, my teacher told me that cooking is actually a comprehensive subject and is more than merely making dishes," says Zhao.