Keeping an eye on the food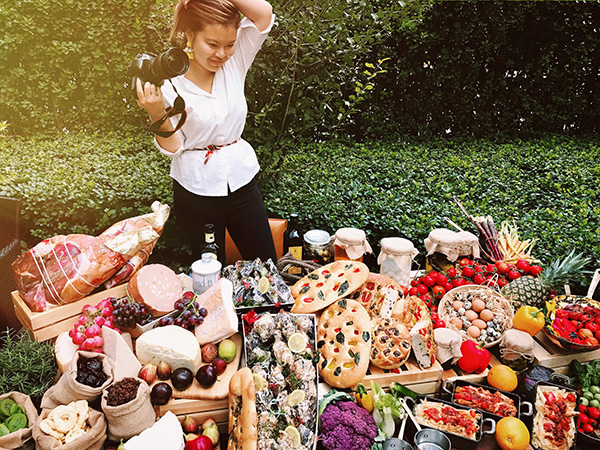 Photographer Chiara Ye tries to bring alive the creativity of restaurant chefs
At the end of last year, Chiara Ye was invited to shoot the food and beverage pictures for the newly opened French cuisine restaurant Rive Gauche in Beijing. So, before the shoot, she kept asking questions to the executive chef Ivan Miguez about his food.
Then, dumping her signature style of using bright colors for her photos, this time, Ye decided to follow the style of the restaurant's decor and go with a dark background.
After finishing shooting the last dish, Ye got a chance to try the food and was surprised by the homely flavor despite the exquisite plating.
"I can usually tell what the taste of each dish is like when I shoot one, but this time I was amazed," says Ye. "And the chef was just using common ingredients to make the dish, without any fancy elements."