Poised to make a difference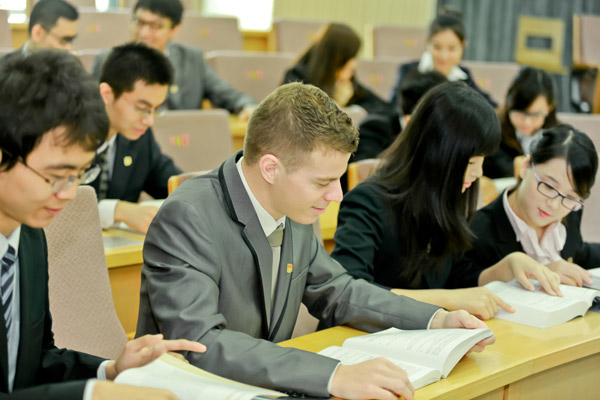 SAIF says it is ready to play a key role in the metropolis' trade and finance development goals, Zhou Wenting reports in Shanghai.
Shanghai's three major tasks that focus on trade and finance will provide the Shanghai Advanced Institute of Finance with an opportunity to showcase its advanced teaching methods and practices in an international, market-oriented environment.
The major tasks include the addition of new areas for the China (Shanghai) Pilot Free Trade Zone, launching a science and technology innovation board on the Shanghai Stock Exchange and an experimental registration-based system for initial public offerings.
As such, the institute's professors, most of whom have rich experience in financial systems in the West, are well-positioned to share their past experiences and pass on their knowledge to the new batch of financial talent in China, according to Chang Chun, executive dean of SAIF at Shanghai Jiao Tong University.
"Most of our current 68 professors have rich experience in teaching at the best schools in developed countries and even hands-on experience in the overseas financial industries. Their knowledge is ahead of the country's current financial environment," said Chang, during an interview with China Daily ahead of the 10th anniversary of the founding of the institute on April 19.
"As China's financial sector gradually reaches international standards and becomes more open to foreign financial, banking and insurance institutions, our professors will show their obvious edge for cultivating talent," Chang says.
According to Chang, as enterprises with core innovative and independent technologies will be encouraged to make initial public offerings on the science and technology innovation board to be launched later this year, being able to evaluate innovation and competitiveness would be a key aspect.
As such, the SAIF, which has been teaching valuation techniques through its courses, can play a role.
"We believe that our graduates will make greater contributions to China's fast-growing financial industry, especially when the country is still lacking in talent in new international financial products and the latest financial practices," Chang says.
"I also firmly believe that China's economy and financial system will become the world's mainstream," he adds.