Edinburgh Tattoo makes festival debut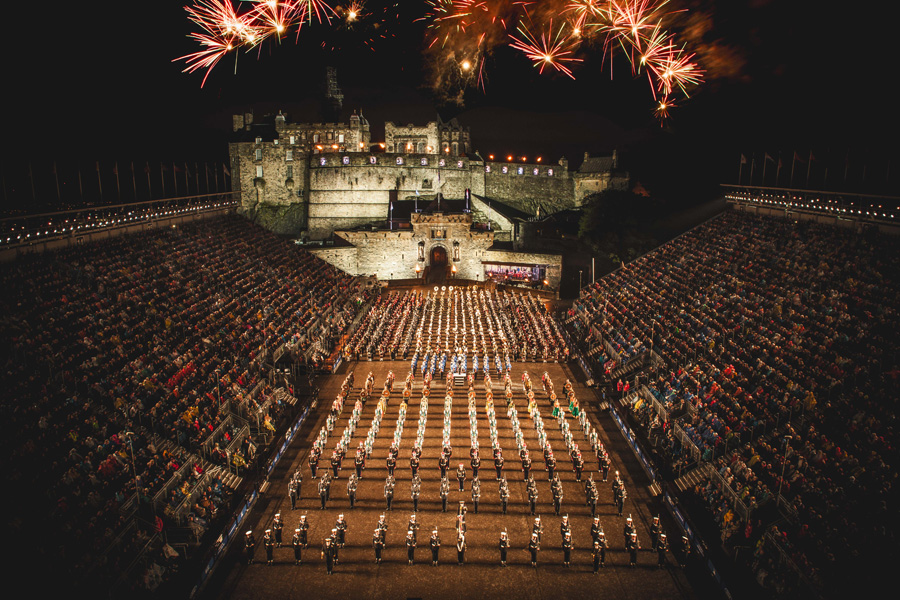 The Royal Edinburgh Military Tattoo display will appear with more than 140 Chinese and overseas bands at a seven-day music festival in Shanghai later this month.
It will be the first time the Tattoo's pipers, drummers, dancers and fiddlers perform at the China International Wind Music Festival which runs from April 30 to May 4.
The appearance at the festival is part of the Tattoo's international growth plans and its commitment to reach an audience of 1 billion and double turn-over to 20 million pounds ($26 million) by 2025.
The annual festival in China was launched in 2008 and is one of the largest events of its kind in the country, promoting wind music for residents and students.
Yang Yinyu, director of the Yangpu District Culture Bureau, one of the organizers, said the festival also "attempts to boost the city's artistic culture.
"More than one million locals have enjoyed performances at the festival since 2008 - and some 50,000 musicians from 800 bands of 23 nations and regions have taken part, making it one of the biggest events of its kind in China," Yang told local media.
The Tattoo, which is performed at Edinburgh Castle every August, will make its festival debut during the opening ceremony at Fudan University, as well as along the newly opened Yangpu waterfront.
The musicians will also perform at the Shanghai International Fashion Centre and the Anderson Dream World amusement park.
Rucelle Soutar, the chief operating officer at the Tattoo who has been leading its international expansion efforts, told The Times, "We are really excited by the progress we have made. The Sydney stadium is the biggest we have been in and we continue to have positive conversations in China. We are hoping to go to China in 2020 and the wind music festival is a really big stepping stone for us. China is such a huge market. If we can get interest and be successful there then we will have a great platform."
In February, the Royal Edinburgh Military Tattoo concluded its first venture into China through cinematic screenings.
Chinese audiences had an opportunity to watch the 2018 Edinburgh show, The Sky's the Limit, at a series of screenings around the country. The world-famous show, which has enjoyed 20 consecutive years as a sell-out event, was screened for the first time in Beijing and Shanghai.