Edinburgh painted red for the Year of the Pig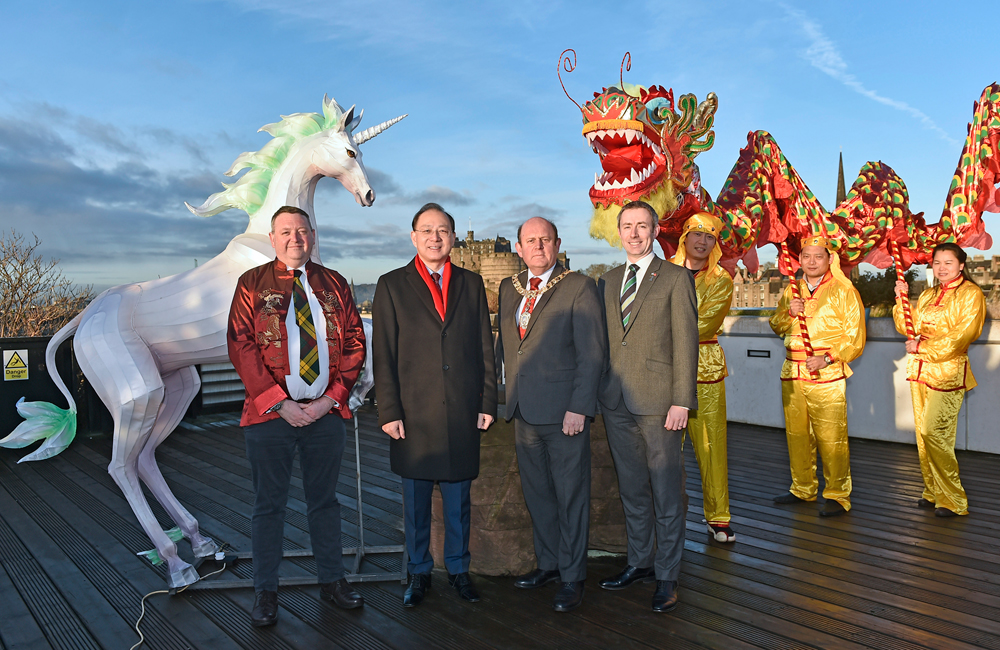 A diverse program of events sees cross cultural celebrations connect local audiences and businesses with Chinese visitors and performers in Edinburgh for a brand new festival.
Scotland's largest ever celebration of Chinese New Year will take place in Edinburgh from 2 to 17 February 2019. For the first time ever, a co-ordinated program of special events and initiatives will take place across Scotland's capital as locals and visitors celebrate the Year of the Pig together.
Recognizing the steady growth of individual Chinese events in the capital, mostly aimed at the local Chinese community, the Edinburgh Tourism Action Group has partnered with Scottish Confucius Institute for Business & Communication at Heriot-Watt University to develop, amplify and broaden the reach of Chinese New Year celebrations in the capital. Featuring events for all ages across the city Chinese New Year Edinburgh is set to reinforce Edinburgh's position as the UK's most China Friendly destination.
With showcase events at the Usher Hall, National Museum of Scotland, Royal Botanic Gardens Edinburgh and Edinburgh Zoo, locals and visitors alike are invited to enjoy world class performance in music and dance, visit spectacular exhibitions and take part in everything from taster sessions in Chinese brush painting to the first ever bilingual Chinese / Scots ceilidh.
Landmark buildings across the capital will be lit up in red to mark the occasion and local businesses in the city will welcome visitors with everything from traditional red envelopes to bespoke cocktails.