Barca coach Valverde to players: 'write your own destiny'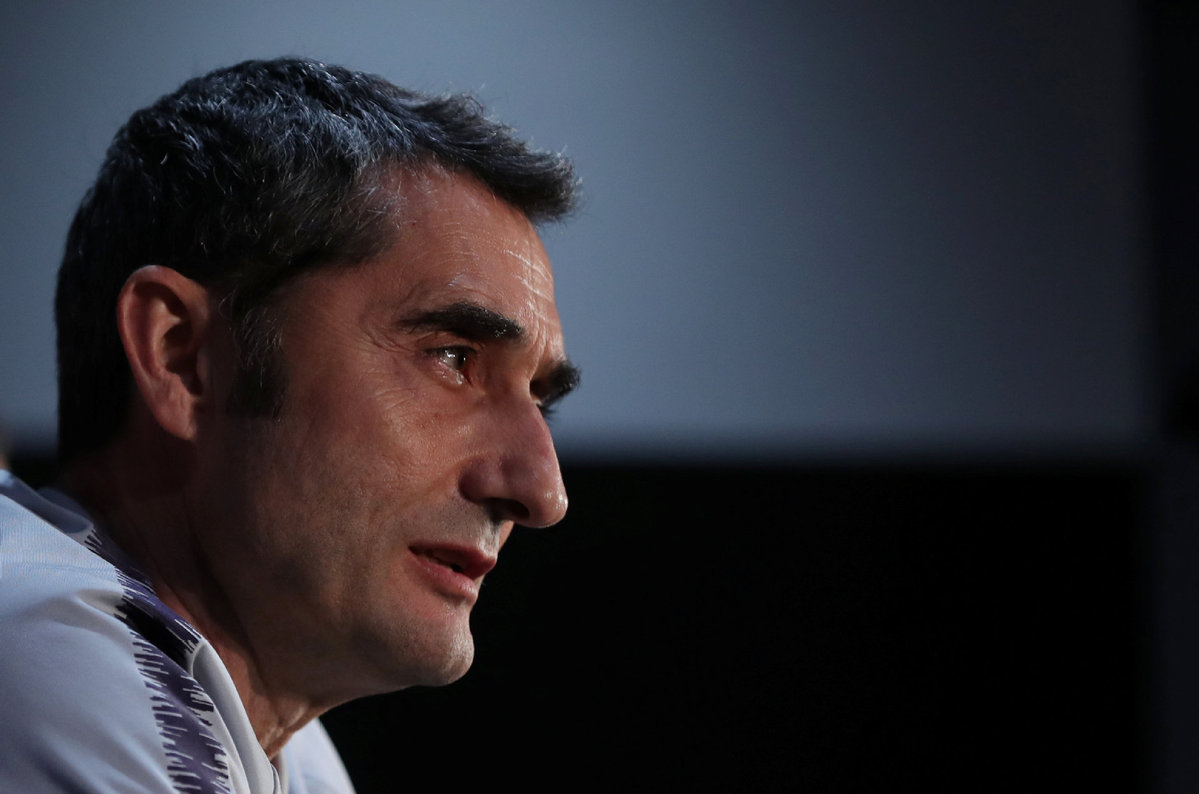 MADRID -- FC Barcelona coach Ernesto Valverde told his players to "write their own destiny" on the eve of their Champions League quarter-final return leg at home to Manchester United on Tuesday night.
In his pre-game press conference on the eve of the game which will start with Barca holding a 1-0 advantage from last week's first leg in Old Trafford, Valverde highlighted that United had fought back from a 2-0 defeat at home to Paris Saint Germain in the previous round and that his players could not take their progress into the last four for granted.
"You have to write your own destiny, you can't just wait for it to come to so, so we have to look for our own destiny tomorrow," said Valverde.
"We have got an away goal, but that is not a definitive result, we can't speculate with the result and we have to try and stop them scoring. We can't go into the match thinking we have an advantage," he commented.
The coach advised that United were a side that would give everything until the final whistle, but insisted that his players had to take control of the game.
"Sometimes you think about what your rivals are going to do and you lose focus. You have to worry about what is good for you and to try and do that."
"We all know the potential that Manchester United have got and we don't want a game where we have a chance and then they have one...They are dangerous if we give them space to run," said Valverde.
The Barca coach confirmed that Ousmane Dembele was fit to start after recent injury worries, but wouldn't confirm if he would be in the starting 11.
"He played 60 minutes the other day (in Huesca), it was less than expected, but he felt good and the idea was for him to be able to play in this game, but who finishes this game will be just as important as the players who start it," he commented.