Young Chinese take a fancy to arty toys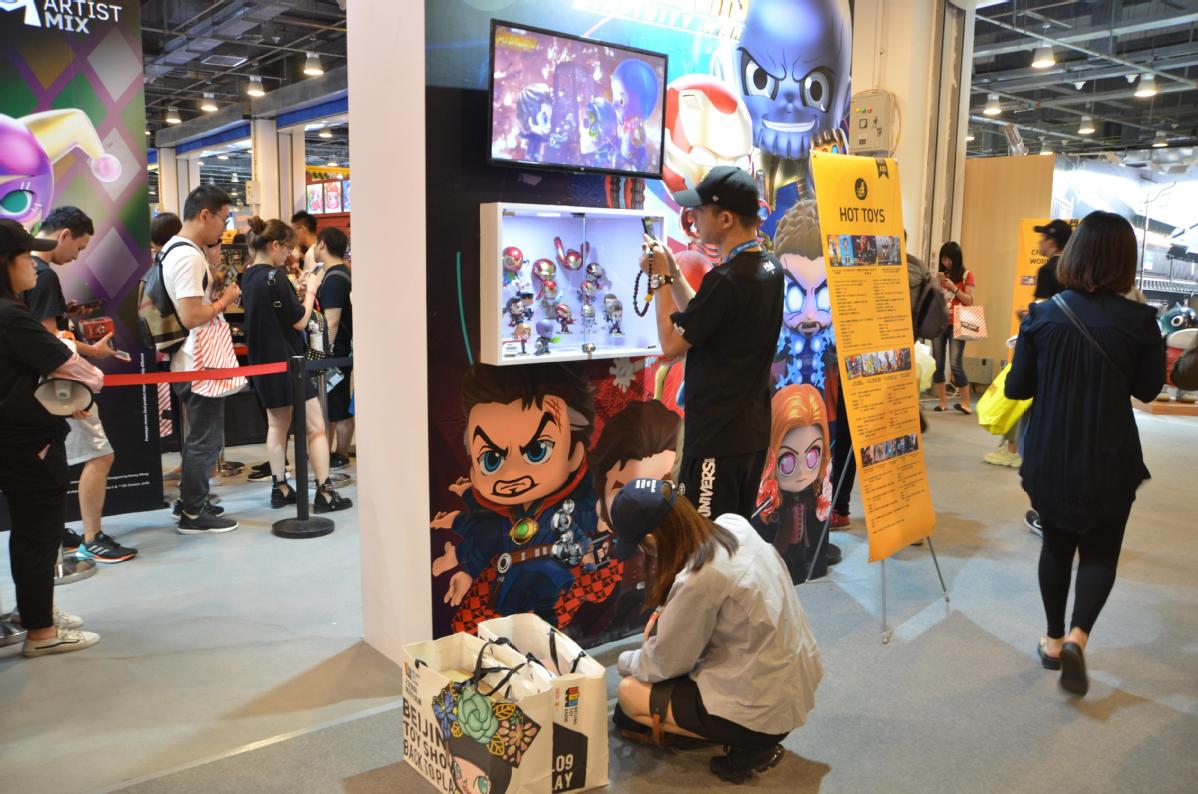 The most recent art toy to catch the public's eye is a 37-meter-tall inflatable figure by Brian Donnelly, an artist from the United States who is known professionally as KAWS. Last month, the toy floated in Hong Kong's Victoria Harbour.
Chen Shaofeng, vice-dean of the Institute for Cultural Industries at Peking University, said the craze for art toys among young Chinese has been sparked by higher standards of living.
"Growing up in better living conditions, young people have a higher demand for cultural consumption. They try to express themselves by buying art toys, delivering the message that they are unique and trendy," Chen said.
Liang Mei, president of the China Toy and Juvenile Products Association, said art toys satisfy psychological needs: "Many adults have doll complexes, which cannot be changed by time."
Another factor boosting the art toy market is modern, fast-paced lifestyles.
"The popularity of idols such as Transformers and Captain America is driven by films and animation, but many people are too busy to become familiar with cartoon icons. Therefore, a simple and interesting art toy image, which is much less demanding in terms of time and understanding, has become sought after," Wang said.
Jian Jia, an art toy collector in Wuxi, Jiangsu province, said: "Before 2016, I only paid attention to Japanese art toys. But now, the Chinese ones are awesome, too."
Last year, the value of China's toy market reached 70.48 billion yuan, a rise of 9 percent from 2017, according to the China Toy and Juvenile Products Association.
China's cultural and creative industry is rising alongside the booming toy market. Pop Mart's designers hail from all over the world, including the Republic of Korea, Japan and Germany.
Wang said animation giants such as Universal Studios and Walt Disney Co have sought to collaborate with Pop Mart to roll out art toys.
Xinhua