Index results bode well for quarterly GDP
Share - WeChat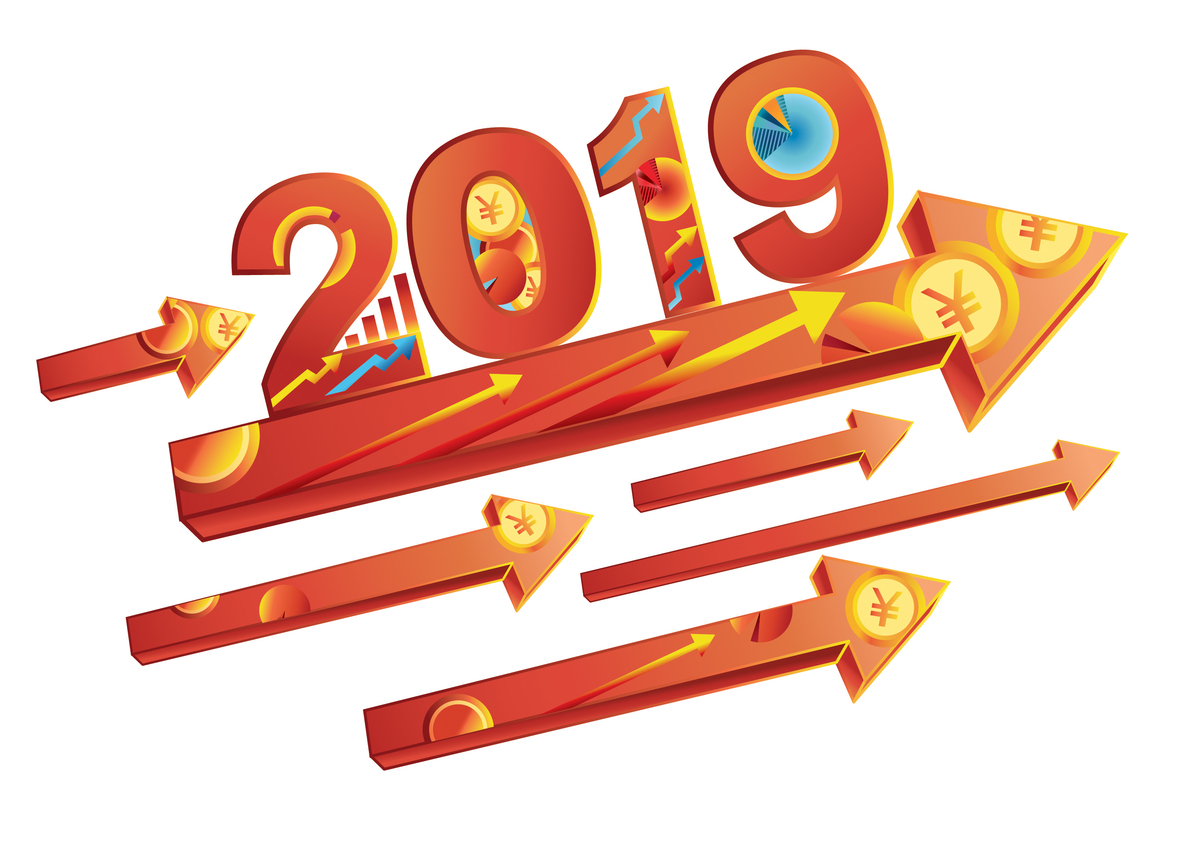 Economic data surprise market, show signs of steady growth, experts say
China's economic growth will remain stable in the first quarter, and is expected to land at 6.3 percent or even higher year-on-year when it is released this week, economists said after some economic indicators for March surprised the market on the upside.
"Downside pressure began to ease in the first quarter, as signaled by the rather substantial recovery in various economic indicators in March," said Yao Jingyuan, former chief economist at the National Bureau of Statistics and a researcher for the Counselors' Office of the State Council.
Chinese banks' lending in yuan, a leading indicator for the real economy, surged in March by 1.69 trillion yuan ($252 billion), up 52 percent from a year earlier, according to the People's Bank of China, the central bank. The manufacturing purchasing managers index for March, which was back into expansion territory, may be a sign of accelerating industrial activities.
Exports in March also picked up, rising 14.2 percent in US dollar terms from a year ago, versus 0.1 percent for the January-February period, customs data showed.
"Economic data for March have beaten market expectations in many aspects, and based on those data, China's year-on-year GDP growth rate in the first quarter may reach 6.3 percent or a bit higher," said Liu Chunsheng, an associate professor of economics at the Central University of Finance and Economics in Beijing.
Improved market expectations resulting from progress in the Sino-US trade talks and Beijing's tax and fee cut plan, as well as eased liquidity, have helped to offset negative effects of the traditional Spring Festival holiday and downside pressure that continued from the end of last year, Liu said.
China has set this year's GDP growth rate target at 6 percent to 6.5 percent, after registering full-year growth of 6.6 percent in 2018 and 6.4 percent in the fourth quarter. The NBS is scheduled to announce the country's first-quarter economic growth data on Wednesday.
Zhang Wenlang, chief macroeconomic analyst at Shanghai-based Everbright Securities, said in a research note that China's year-on-year GDP growth rate for the first quarter is likely to reach 6.4 percent, with investment to be the major driving force.
Fixed-asset investment growth may have risen to 6.3 percent year-on-year in the first quarter, versus 5.9 percent for the whole of 2018, Zhang wrote, citing the continuous rebound of infrastructure investment.
Meanwhile, growth in retail sales remained stable, while net exports were expected to drag the GDP growth rate down by about 0.3 percentage point, according to Zhang.
"Apart from infrastructure, accelerating private investment should have also propped up fixed-asset investment growth," said Yang Wei­yong, an associate professor of economics at the University of International Business and Economics in Beijing.
Private companies' confidence further grew in the first quarter amid signs of improving economic prospects and a more favorable policy environment for the private sector, Yang said.
"Given that China has entered the recovery phase of its economic cycle and the government has rolled out supportive policies, the country's economic growth should pick up over the rest of the year," Yang said, adding that the forecast is predicated on not having a "reverse" in China-US trade talks.
"For the economic growth to remain sustainable, China should continue to focus on vitalizing the private sector, especially in terms of creating a stable, fair business environment," he said.
Only when investment and the output of private enterprises increase steadily can employment be really stabilized and prop up residents' income. This, together with tax cuts, will boost consumption and revitalize the long-term growth momentum, Yang said.
The International Monetary Fund has recently upgraded its forecast for this year's GDP growth for China to 6.3 percent — 0.1 percentage point higher than its January prediction. The IMF downgraded this year's world economy growth by 0.2 percentage point to 3.3 percent.