Japan's Abe calls for efforts to minimize Brexit impact on firms, global economy
Share - WeChat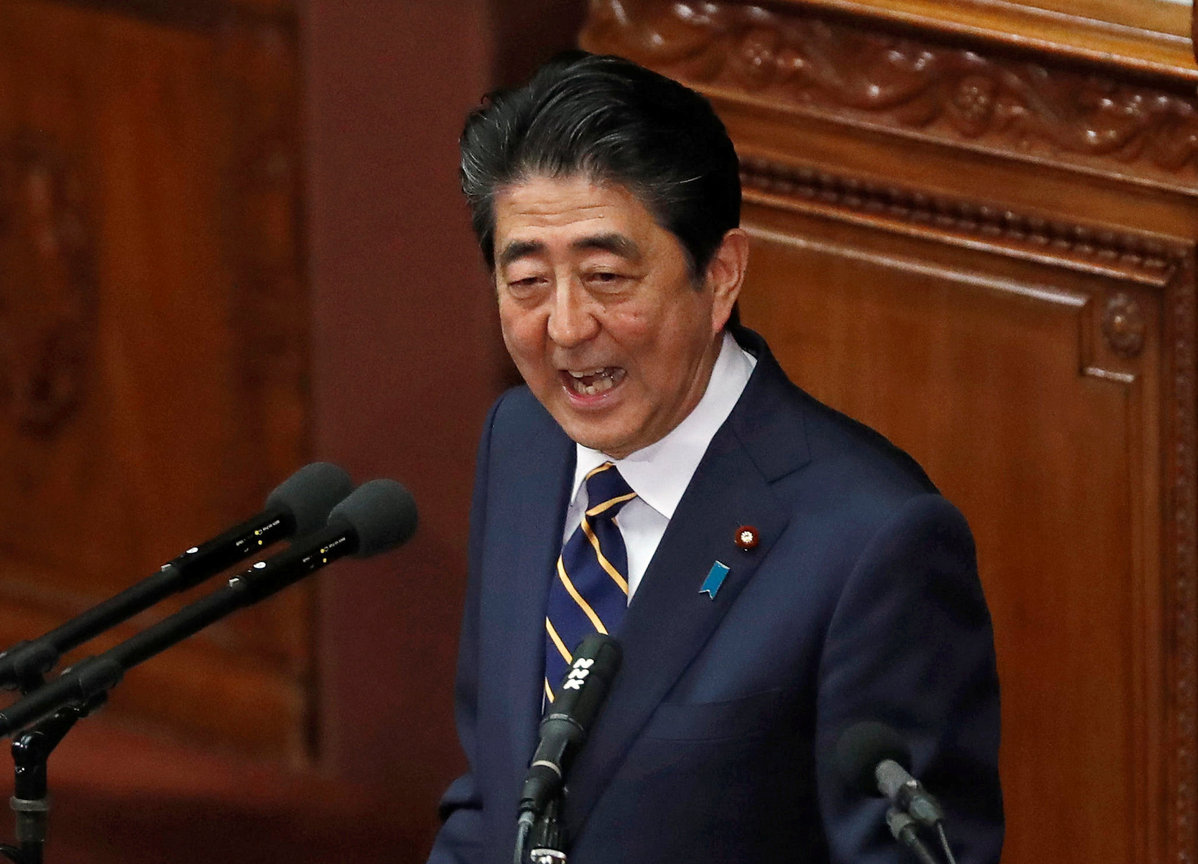 TOKYO -- Japanese Prime Minister Shinzo Abe on Monday called on Britain to minimize the negative impact of its exit from the European Union (EU) on Japanese corporations and the world economy in a broader sense.
"We respect the efforts made by Prime Minister (Theresa) May" to avert a no-deal Brexit, Abe said in a meeting with British Foreign Secretary Jeremy Hunt in Tokyo.
"It's our hope that the negative impact of Britain's exit on Japanese companies and the world economy will be minimal," he told Hunt.
Abe said his country is glad that a "no deal" Brexit was avoided as Britain and the EU agreed last week to postpone the deadline for Brexit once again from April 12 to Oct. 31.
Britain is "very determined" to avoid a no-deal Brexit, said Hunt, adding that Britain wants the cooperation with Japan in the manufacturing industry to continue.
During their meeting, Abe also asked for Britain's support for the Group of 20 summit to be held in Osaka, western Japan, in June.
Tokyo plans to hold discussions on an array of global issues at the summit, including innovation and free trade as drivers of economic growth, Abe said.