Budapest half marathon draws 30,000 runners despite bad weather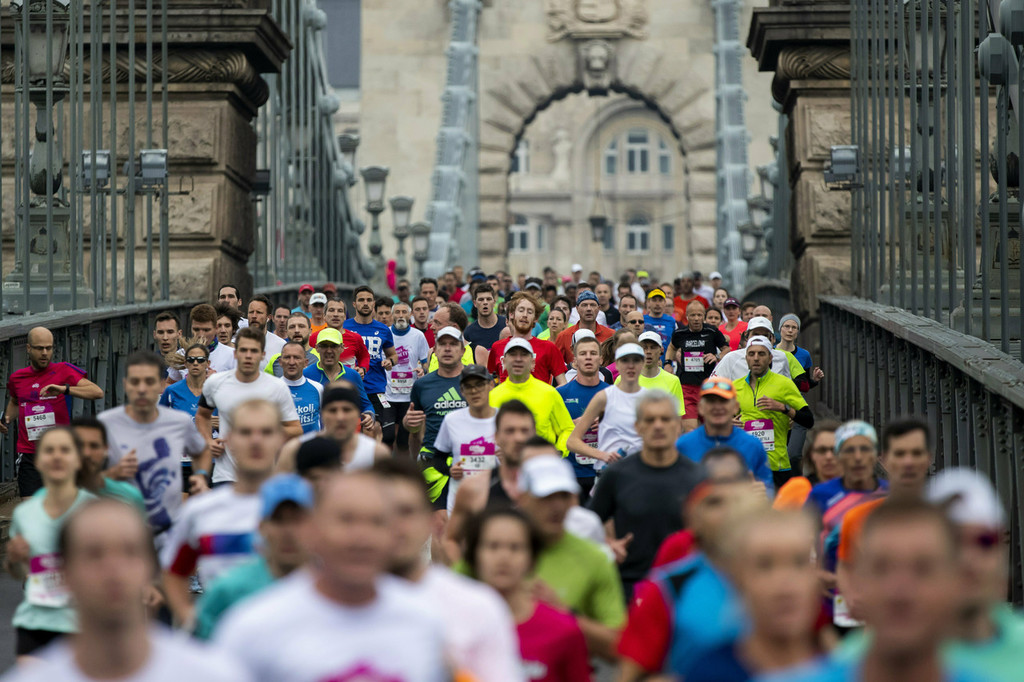 BUDAPEST -- The Budapest Vivicitta Spring Half Marathon drew a record number of participants, with more than 30,000 runners from 89 different countries and regions, according to the organizers here on Sunday.
"There are over 30,000 participants on all the distances, with more than 9,000 half marathon runners, 6,000 Vivicitta (10km) and 5,000 Midicitta (7km) runners," the organizers of the race declared on their official website.
The runners had to run under grey clouds and scattered showers, while temperature reached 11-12 degrees Celsius.
"Foreign runners mostly came from the United Kingdom, France and Germany, but also from Slovakia," Arpad Kocsis, the director of organizing firm BSI (Budapest Sport Office) told at the start of the event.
Due to the high number of runners, the event was divided into two, with the shorter runs taking place on Saturday, and the longer ones on Sunday.
To avoid overcrowding, the start has been done in several waves so that everyone could have enough space to run.
"I come here every year, because it is just so fun to run on the banks of the Danube River and marvel at the beauties of Budapest without cars," Eleonora, a mother of two marketing expert told Xinhua. She ran with her two sons.
"Running the 21km is basically a sightseeing tour as you run across the famous Chain Bridge, past the Castle Hill, the huge Neo-Gothic building of the Parliament and many other famous sites," she added.
Kocsis added that the increasing number of women participating to the event was a "great development," adding that 51 percent of all runners were females this year.
In the men's 21km event, Gyorgy Horvath, 34, from Hungary won the race with a time of 01:08:34, whereas the fastest female athlete had been Zsofia Virag-Erdelyi, 32, with 01:18:12.
Since the running event draws more than 60,000 people including the family members, the city council of Budapest has limited the number of major running events to three per year, in order to cause less disturbance in the traffic of the Hungarian capital.