Tiger Woods wins the Masters for the first time since 2005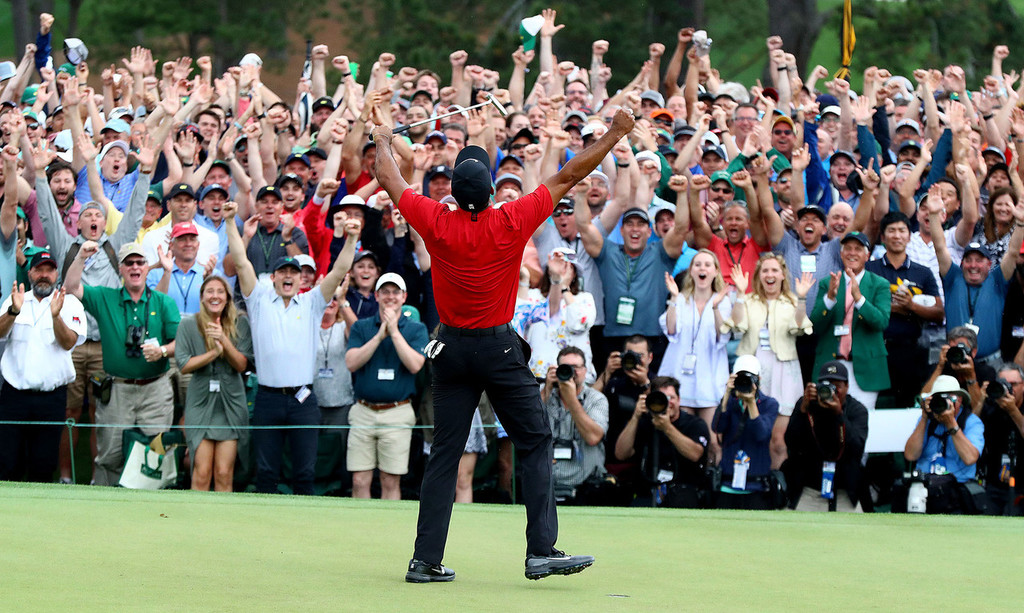 Six players had a share of the lead at some point on the back. With the final group still in the 15th fairway, there was a five-way tie for the lead. And that's when Woods seized control, again with plenty of help.
Molinari's third shot clipped a tree and plopped straight down in the water for another double bogey. Woods hit onto the green, setting up a two-putt birdie for his first lead of the final round. Woods followed with a tee shot on the par-3 16th that rode down the slope next to the cup and settled two feet away for his final birdie.
That gave him a two-shot cushion, and no one was going to catch him.
AP