Yi's double-double lifts Guangdong for 3-0 lead in CBA semis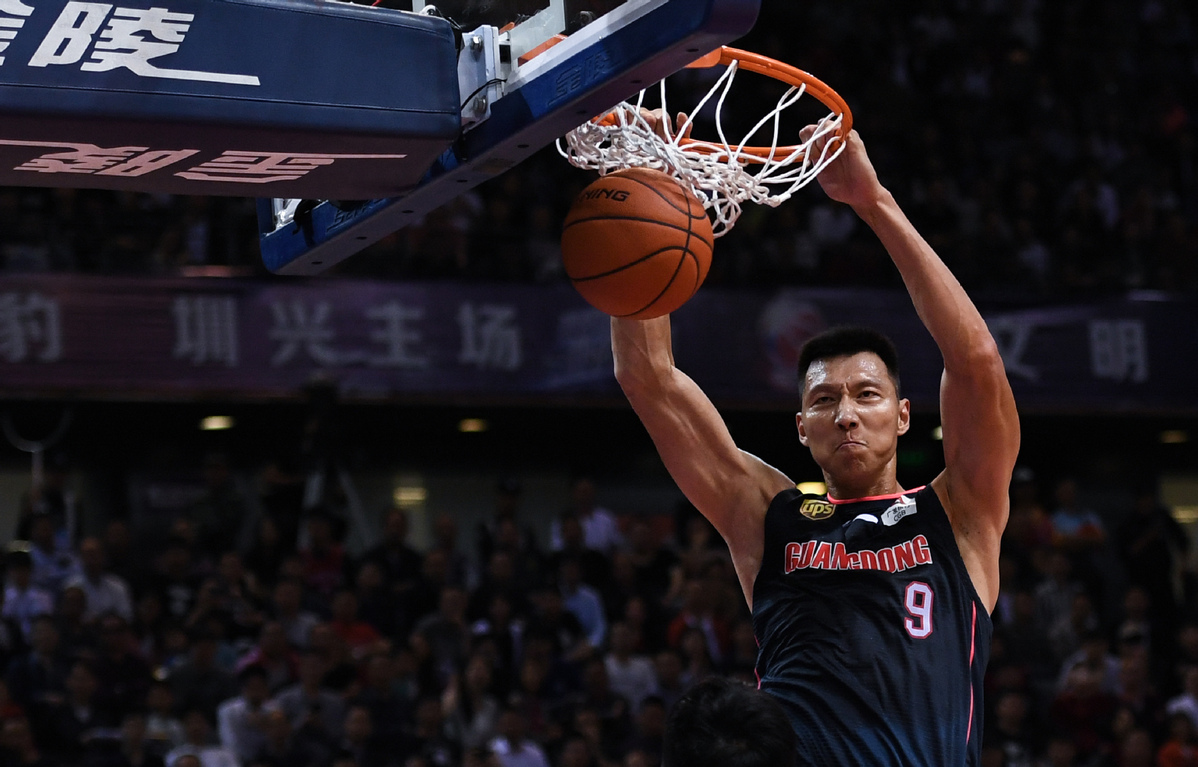 SHENZHEN - Yi Jianlian had 33 points and 13 rebounds to pace Guangdong for a 111-106 win over Shenzhen on Saturday, leading 3-0 in the best-of-seven semifinals of the Chinese Basketball Association league.
With two slum dunks, Yi spearheaded an 8-0 run in the last quarter to clinch the victory for Guangdong who lost earlier comfortable lead to 101-100 with four minutes to go.
"Yi is the best player of this country, absolutely, you don't need any data to prove that," Guangdong coach Du Feng said.
But Du was not satisfied with the overall performance of his team.
"Shenzhen played a better game today, while our team nearly lost the game after leading by more than 20 points," Du explained.
"It was disappointing to lose the game at home. We did not do well in defense especially on rebounds," Shenzhen coach Wang Jianjun said.
Guangdong had 52 rebounds, nine more than that of Shenzhen. That could be a decisive factor.
Sonny Weems had 20 points and 10 rebounds and Marshon Brooks had 15 points, 14 rebounds and seven assists for Guangdong. Dwight Buycks scored 21 points and Yu Dehao had 20 points for Shenzhen.
Weems led a 7-0 spurt to build an early advantage for the visitors. With a 10-2 run, Guangdong increased their lead, entering the halftime break 59-48.
Shenzhen fought back with 3-pointers in the beginning of the third quarter while Guangdong dominated the paint to enter the last quarter 89-78.