Suzhou park logs 25 years of progress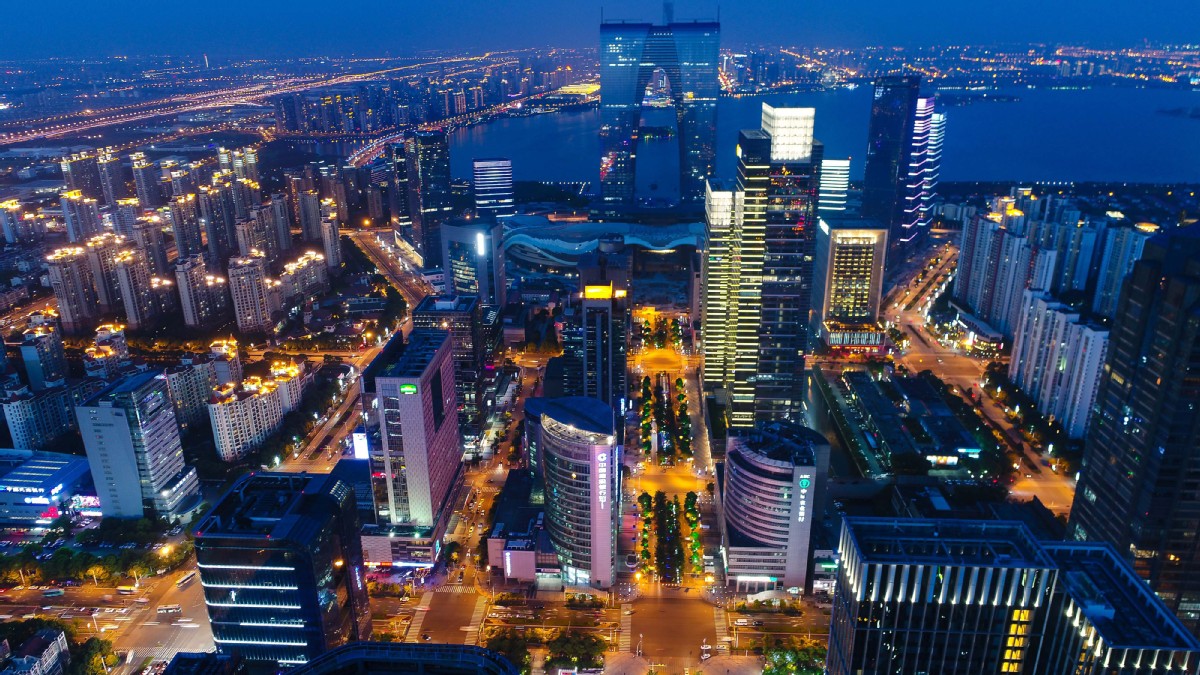 A total of 150 new projects signed up or broke ground on Friday to mark the 25th anniversary of the China-Singapore Suzhou Industrial Park, showing the aim of the governmental cooperation project for a higher level of industrial upgrading and further optimization.
Of the newly signed projects, 35 are research and development centers or regional headquarters. The total investment comes to about 50 billion yuan ($7.4 billion), with estimated annual sales exceeding 100 billion yuan once put into operation.
Most of the new projects specialize in biochemical, artificial intelligence, nanometer technology and high-end equipment manufacturing. French biopharmaceutical giant Sanofi announced it is setting up its first Asian research institute, while Johnson & Johnson plans to set up an Asia Pacific open innovation center.
Started in 1994, SIP in Jiangsu province is the country's largest project jointly developed by China and a foreign country, covering 278 square kilometers. In his visit to Singapore in November 2015, President Xi Jinping stressed that continued efforts should be made to develop the SIP, which is one of the major cooperation projects between the two countries.
In his letter celebrating the 25th anniversary of the SIP, Premier Li Keqiang said the park has played a crucial role in mutually beneficial cooperation between China and Singapore, and should strive to become a first-rate high-tech industrial park to facilitate China's high-quality economic development.
Singaporean Prime Minister Lee Hsien Loong also wrote in a congratulatory letter that "the SIP's success reflects Singapore's close working relationship with China at every level".
In 2018, the SIP's economic output of 257 billion yuan represented a 7.1 percent increase year-on-year, which was 227 times the number registered 25 years ago. The cumulative actual utilization of foreign capital totaled $31.3 billion in the park over the past 25 years.
The park, once farmland, has attracted over 4,400 overseas projects from more than 70 countries and regions. Fortune 500 companies such as Siemens, Philips, Emerson and Samsung have launched 156 projects in the park. More than 500 companies, including Apple, Microsoft and Roche have set up research and development centers in the SIP.
Up to 350 Singapore companies have set up offices and branches there. DBS was the first Singaporean bank to locate in the SIP in 2007. Xu Jiayong, head of the DBS Suzhou branch, said that while foreign-owned enterprises made up the majority of clients in the early days, State-owned enterprises, privately owned domestic enterprises and foreign companies now each account for a third of its clientele.
"Our long-term goal is to help introduce more overseas technologies into Suzhou and facilitate domestic companies' exploration of overseas markets with our global network," Xu said.
The SIP's role as a bridge linking domestic and overseas markets is not only exemplified by foreign companies' footprint, but also the increasing number of domestic companies looking to invest abroad, officials said.
With the national level overseas investment demonstration platform started here in 2015, the SIP has helped 309 domestic companies invest in 12 multinational projects worth of $10.4 billion in 53 countries and regions, serving the country's Belt and Road Initiative, they said.