BRI winning hearts and minds in Azerbaijan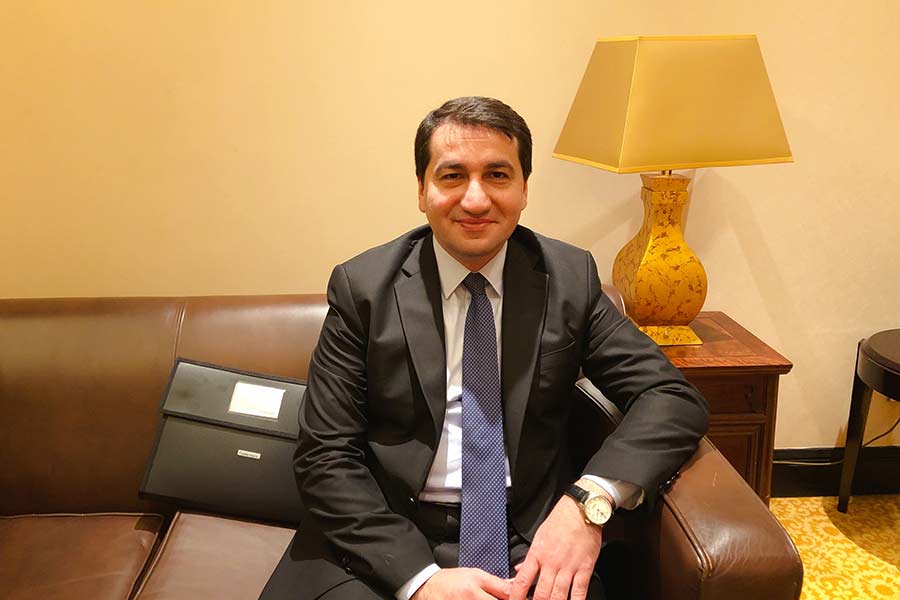 As China and Azerbaijan celebrate the 27th anniversary of establishing bilateral diplomatic ties, Hikmat Hajiyev, head of the Foreign Affairs Department of the Presidential Administration of Azerbaijan and a loyal reader of China Daily, gave an exclusive interview about China-Azerbaijan relations, trade cooperation and the great prospects of the Belt and Road Initiative which tightly connects the two countries, as well as other countries in Europe and Asia.
As a country located at the crossroads of Eastern Europe and Western Asia, Azerbaijan signed a memorandum of understanding for friendship and cooperation with China in 1994, and has maintained mutually beneficial cooperation with China since then. "Bilateral relations of the two countries, from high-level political dialogue, economic and trade cooperation, to energy, education, culture and humanitarian spheres are developing," Hajiyev said.