Japan's emperor, empress mark diamond anniversary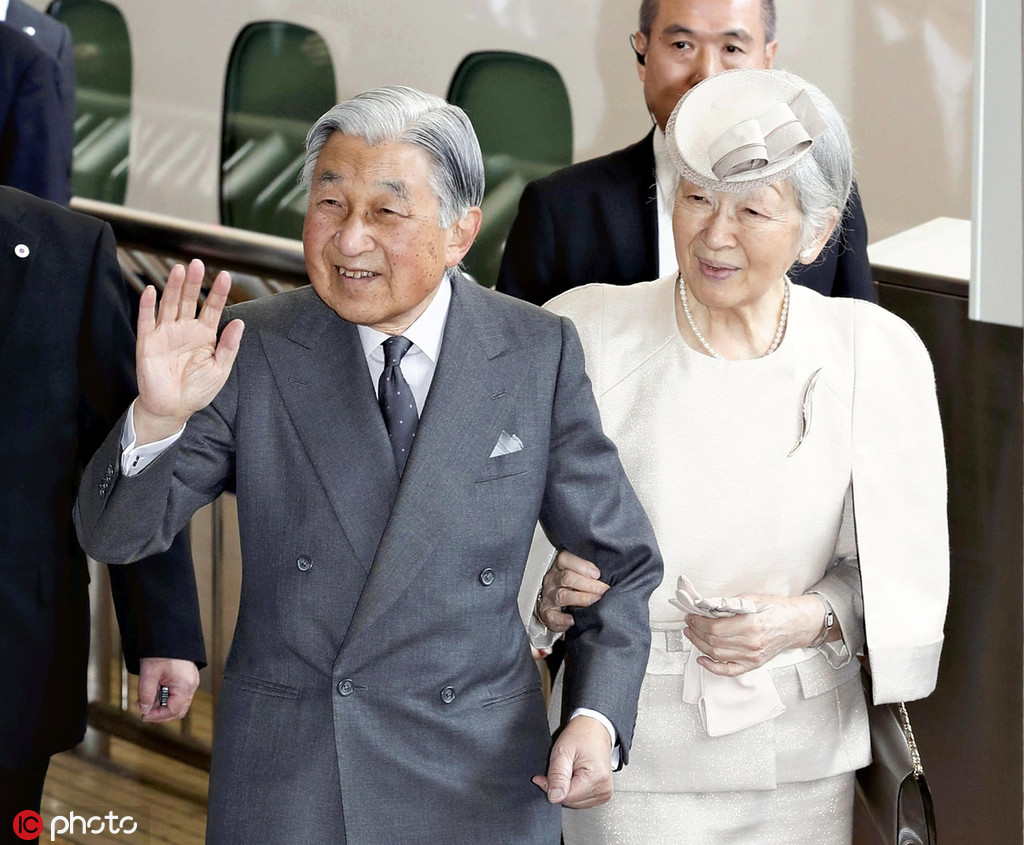 That is now known as the "Heisei" style, after the name of Akihito's era — the opposite of a more charismatic, invisible and deified emperor that conservatives want to restore from Japan's militaristic past, experts say. Akihito succeeded the throne in 1989 after the death of his father, Hirohito, the longest serving emperor whose 64-year reign spanned World War II and Japan's postwar economic recovery.
In his birthday remark in December, Akihito thanked the people for accepting and supporting him, especially Michiko for her yearslong dedication and understanding for his role.